IHG grows conversions to a quarter of its sites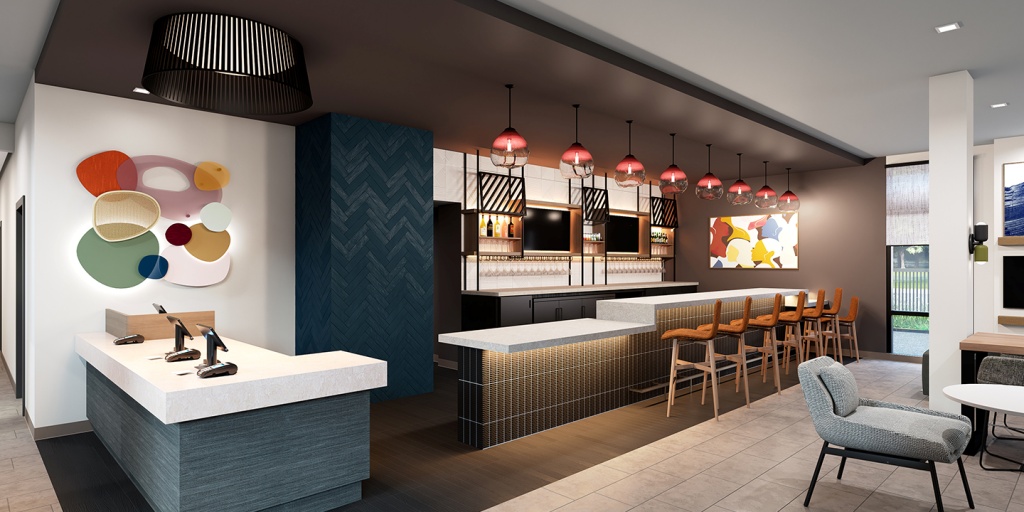 Imagery courtesy of IHG Hotels & Resorts.
UK-headquartered group IHG Hotels & Resorts has increased the proportion of its converted properties to around a quarter of its signings and openings.
The company believes this increase is due to growing demand for access to its revenue-generating systems, marketing and loyalty programmes to support performance, increase efficiencies and drive returns for owners.
Pipeline picture
As at 30 June 2022, the IHG global pipeline stood at 1,858 hotels and 278,000 rooms, which represents over 30% of the group's current system size. This equates to year to date growth of 2.7%, though this would have reached 3.5% without the cancellation of 2,200 rooms from seven pipeline hotels in Russia.
The company added 210 hotels/30,700 keys to its pipeline in the first half of this year, with 90 hotels and 14,100 rooms being signed in Q2.
Steady construction rate
More than 40% of IHG's global pipeline is under construction, which is broadly in line with prior years. The signings mix means that the group's pipeline is now weighted 56% across midscale segments and 44% across upscale and luxury. The luxury and lifestyle portfolio is now at 445 hotels, 12% of the overall system size, while a further 287 hotels represent 19% of the group's pipeline, up from 13% five years ago.
The TOPHOTELPROJECTS database lists details of 563 high end IHG group hotel projects. Major developments include InterContinental Wien, bringing a huge 480 rooms online in the Austrian capital in Q4 2026; Hotel Indigo Sydney Centre Tattersall's Club, which will sit atop a newly renovated, 49-storey mixed-use tower in the major Australian city from Q1 2026; and Six Senses Papagayo, a luxury newbuilding due to add 72 rooms to the firm's Costa Rican portfolio.
Current system size
With IHG opening 96 hotels representing 14,900 rooms in H1 2022, its global estate now stands at 6,028 hotels of 883,000 keys collectively, weighted 68% across midscale segments and 32% across upscale and luxury. A total of 51 hotels representing 8,300 rooms came online in Q2 2022.
This equates to gross system growth of 4.8% year on year, though net growth is only 3% year on year when adjusted for some Holiday Inn and Crowne Plaza removals in H2 2021, and the impact of exiting Russia in H1 2022.
Brand analysis
Looking at IHG's most established brands, InterContinental opened three hotels in H1 2022, rising to 205 across more than 60 countries. Its pipeline of 83 hotels and resorts represents growth equivalent to 30% of its current system size.
There were six further Kimpton signings in the period and more resort destinations for the brand including Kimpton Aysla Mallorca, which will be opening soon.
Signings for Six Senses increased its pipeline to 35 hotels, on top of 21 currently open.
Record openings
Hotel Indigo is set for a record year of openings, reaching 134 properties across more than 20 countries, which is set to nearly double with a pipeline of 120 hotels. There were 16 signings for the brand in the half, including new resort properties in Barbados and Grand Cayman.
The first two Atwell Suites properties to open have been a prototype new-build at Denver Airport and an adaptive re-use at Miami Brickell, with 23 further hotels in the pipeline.
Five new avid hotels opened in the half, taking the brand's presence to 53 locations, with the first opening in Canada later this year. The avid pipeline totals 157 properties.
Refurb and conversion boom
Two-thirds of the Americas Holiday Inn estate and three-quarters of the Crowne Plaza estate have been recently updated. As part of this, 28 Crowne Plaza hotels are being renovated in 2022, equivalent to the combined number renovated over the previous four years.
Vignette Collection, IHG's luxury and lifestyle conversion brand that launched last August, secured its first eight properties, with further strong progress expected over the remainder of 2022.
Upscale conversion brand, voco, has reached 80 open and pipeline hotels. With nine openings in the period, these included the first all-suites format in Doha, a flagship property for the brand in Melbourne, and a presence in four new country markets.
Dutch boutique hotel firm Eden Hotels has revealed capital investment plans and created a new parent corporate company, Zien Group. The new group will be the home of the hotel chain and all future brands and businesses. Opportunities and refurbishments Current Eden...
Radisson Hotel Group continues to plan big for its African expansion, underlining that it is looking at further opportunities on the continent. This year in Africa the group has surpassed its half-year growth target with new openings and market entries across both...
Pictured: The recently-opened Sonesta Hotel Cali in Colombia. Sonesta International Hotels Corporation has made several key moves to support future expansion in Latin America and the Caribbean. The US-headquartered group has renewed its ongoing master franchise...
Pictured: Vienna House by Wyndham Andel's Berlin, Germany. Wyndham Hotels & Resorts has acquired Austrian hotel brand Vienna House for €44 million. The deal adds an upscale and midscale portfolio of approximately 40 hotels and more than 6,000 rooms to the...