Great Wolf Resorts gets new head of the pack
US-based Great Wolf Resorts Inc has appointed a new CEO after the role's incumbent retired.
John Murphy has joined the waterpark resort group to lead it, taking over from Murray Hennessy, who will continue to serve as an advisor to the company.
Seasoned executive
Murphy is a seasoned hospitality executive with more than 30 years of hospitality leadership experience.
He has previously had stints at Tarsadia Hotels, Evolution Hospitality and Triton Hospitality, as well as concurrently serving as board member and adviser for nature-inspired resort brand, Outdoor Citizen.
Strong culture
Murphy commented: "I am absolutely thrilled and honoured to be following in Murray's footsteps, leading this incredibly talented and enthusiastic Great Wolf team. It's abundantly clear that this is a company with a strong culture that truly cares for its people, setting the foundation for everything the team does to support the mission of bringing joy to families.
"When you visit a Great Wolf Lodge, the environment speaks to the things I have always cared about most with my family – spending quality time together and creating memories that last a lifetime. It's easy to see why families have developed such a strong connection to this brand."
Seamless transition
Private equity firm, Blackstone, maintains a majority ownership stake in Great Wolf Resorts. Rob Harper, Blackstone's head of real estate asset management Americas, said: "We are grateful to Murray for his hard work over the years, and excited to welcome Murph to the team. His extensive hospitality experience, collaborative approach and ability to develop high performing teams make him an ideal choice to lead Great Wolf Resorts as we continue to invest in new communities, creating jobs and giving more families the ability to enjoy the Great Wolf experience. With Murray remaining as an advisor, we are confident it will be a seamless transition."
New York-based private equity group, Centerbridge Partners, holds the remaining share of Great Wolf Resorts. Billy Rahm, Centerbridge's global head of real estate, added: "We have been honoured to work with Murray for the past five years. As CEO, he expanded the company's 'paw print' with four new resorts across the US, which created more than 2,000 jobs and made millions of memories for families.
"In addition, Murray led the company through the particularly challenging years of the pandemic, and helped the company emerge even stronger. As the company begins this next chapter, we're thrilled to partner with Murph as we continue to invest in enhancing the Great Wolf experience at our existing lodges, and expand our reach through the development of new resorts and with Great Wolf Entertainment."
Rapid growth
Murphy takes the helm at Great Wolf Resorts during a rapid growth period. Already North America's largest family of indoor water park resorts with 19 properties, the company has three additional resorts under construction. These comprise: the 700-key Great Wolf Lodge Maryland in Perryville, which is scheduled to open in summer of 2023; Great Wolf Lodge South Florida in Naples, bringing 500 rooms online in Q3 2024; and in the same quarter the 532-key Great Wolf Lodge Gulf Coast Texas in Webster will also open.
While expanding into new markets with new resorts is an area of focus, Great Wolf Resorts is also investing significantly in its existing resorts. Next summer, the company will complete a significant expansion of its Pocono Mountains resort, which includes 202 additional hotel rooms, 30 luxury, three-bedroom villas, and a 40,000 sq ft enhancement to its indoor water park. Additional renovations are planned across the brand that will introduce new attractions, amenities, and retail experiences to further enhance the overall family experience.
The company's co-founder and partner Greg Mount has become the first CEO of Victory Hotel Partners, while the other co-founder and chief operating officer, Gary Sims, is now CEO of Hay Creek. Development leader Mount began his career at Marriott International,...
Industry veteran Christian Boyens will join the company in the role of vice president and divisional leader of Southern Europe, while Iain Langridge will take on an added responsibility in his new role as vice president and divisional leader of Northern Europe, Africa...
Frasers Hospitality will now be led by Eu Chin Fen, who is moving over from the company's real estate investment trust manager, where she was also CEO. Overseeing expansion Replacing Koh Teck Chuan after his four year tenure, she will report directly to Panote...
Serena Lim will lead Ascott's global business development team and will be responsible for steering and managing the company's growth in management and franchise contracts globally, excluding China, where development will continue to be led by the in-market team....
ABOUT THE CHAIN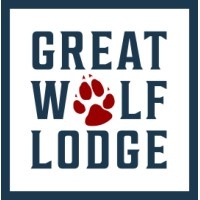 Great Wolf Resorts is North America's largest family of indoor waterpark resorts, and, through its subsidiaries and affiliates, owns, licences and/or operates its family resorts under the Great Wolf Lodge brand.
Error, group does not exist! Check your syntax! (ID: 3)