Fairmont to star in the Dubai skyline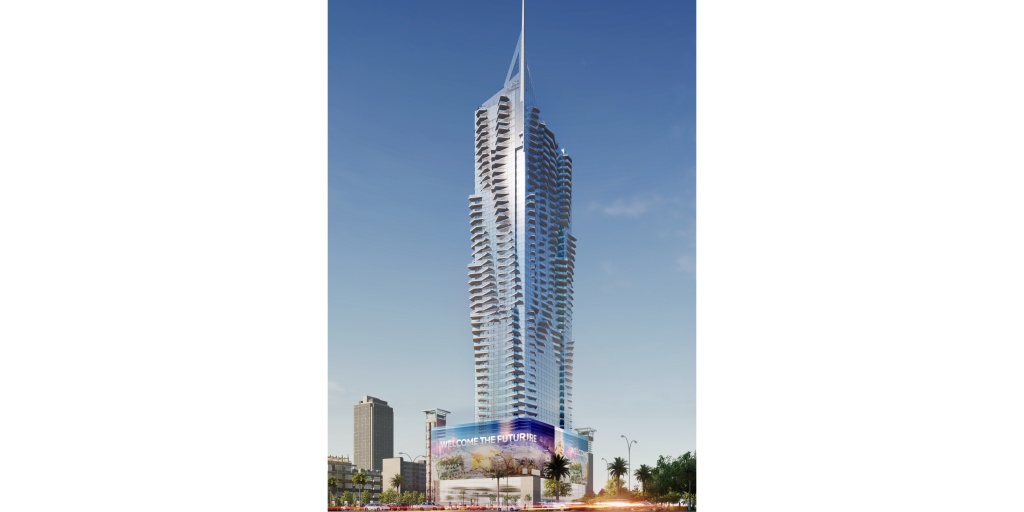 Accor is to add a third Fairmont Hotels & Resorts property in Dubai with the signing of an agreement with RSG Group of Companies, which spans diverse sectors including real estate and property development.
Set to open in 2024, Fairmont Dubai Skyline will also become the seventh Fairmont property in the UAE.
Illusory icon
Once open, the hotel will feature 54 floors across its 226-metre-high tower, featuring 181 hotel rooms and suites, alongside 121 residences of two, three and four bedroom apartments, offering 360 degree views of Dubai's landmarks, as well as a full floor penthouse located on the highest floor.
The site, on Dubai's Sheikh Zayed Road, will offer innovative architecture through asymmetric balconies, which will be lit upon nightfall, with a spiralling 4.5 kms of lighting to give an illusion of movement. Exceptional living spaces and high-end designer furnishings will be curated by design consultants such as Kristina Zanic Consultants.
Unique building
Mark Willis, CEO of Accor India, Middle East, Africa and Turkey, said: "This is a true milestone for us in the region and for Fairmont Hotel & Resorts to introduce such a unique building in one of the most vibrant locations in the world. Through its distinct presence and unique architecture, the property will not only become an iconic Fairmont, but a landmark in Dubai."
Abu Sabah, founder, owner and chairman of RSG Group of Companies, added: "Over the past decade, RSG has developed unique residential and commercial properties that are synergistic with Dubai's standards of quality and lifestyle. We are very excited to launch our first luxury hospitality project, Fairmont Dubai Skyline, in partnership with Accor and are committed to upholding the iconic legacy of the distinctive Fairmont brand into its second century."
Pipeline properties
Accor currently operates 425 properties (more than 93,008 keys) across India, Middle East, Africa and Turkey with another 192 properties (over 41,230 keys) in the pipeline.
Upcoming properties in the region include the 420-key Sofitel Doha West Bay, appearing in the Qatari capital in Q1 2023; Movenpick Wa'ad Al Shamal in Saudi Arabia, bringing 237 rooms online in Q2 2023; and followed by Swissotel Resort Bodrum Hill in Turkey, adding 62 luxury keys to the portfolio in Q3 2023.
Minor Hotels' Tivoli Hotels & Resorts brand is to refresh a flagship site in the Algarve region of Portugal. Located in Vilamoura, directly on the beach next to the marina and overlooking the Atlantic Ocean, Tivoli Marina Vilamoura is having a major renovation of...
Pictured: Ruby Lucy Hotel, London. Munich-based Ruby Group has announced its first project in Scotland, with a hotel planned for Edinburgh. At the end of 2025, the lean luxury group will open Ruby Hotel Edinburgh, featuring around 300 rooms in the Scottish capital....
Nobu Hospitality and UAE-based real estate developer Aldar Properties (PJSC) have joined forces to create a new site in Abu Dhabi. The brand's UAE debut, Nobu Hotel, Restaurant and Residences Abu Dhabi, will open in 2026 on Saadiyat Island. Luxury facilities The...
Photo of downtown Orlando by Talia on Unsplash. US-based Tao Group Hospitality is to open its first ever Tao-branded resort in Orlando, completing the company's 360-degree approach to full-service entertainment experiences. Created in partnership with Unicorp National...