Design showcase: Top 5 skyscraper bars and restaurants
This week's collaboration with TOPHOTELDESIGN takes on tall tales of the world's highest hotels featuring the most stunning views of their locales.
In 1885, the Home Insurance Building, located in Chicago and originally 10 stories high, was built and later known as the first skyscraper ever made. Its steel skeleton construction has inspired a generation of supertall skyscrapers built all around the globe.
But what is it that we like about building and inhabiting tall structures?
Apart from the obvious answer related to the need for more accommodation in dense populated areas, the view is what seals the deal. The feeling of looking at a whole city from the edge of a skyscraper's balcony is indeed sublime; scary and beautiful.
It brings a sense of clarity and distance from the routinely small things we face every day. It provides perspective, and shows guests how small we truly are in comparison to the whole.
Beautiful overview
Travellers who stay in skyscrapers get the advantage of being able to understand a city's layout, and get to know it in an unexpectedly intimate way, regardless of the physical distance.
Today we are sharing five projects that highlight that same sensation, providing exquisitely designed spaces where adventurous voyagers can enjoy a nice drink or meal or simply relax at cloud height.
Click the images below and explore the amazing projects in TOPHOTELDESIGN.
East Miami
Miami, United States of America
by Arquitectonica – Miami and Studio Collective
ME Milan Il Duca
Milan, Italy
by Nicola Gallizia Design Studio, Arassociati & Alvaro Sans Arquitectura Hotelera
SLS Hotel Dubai 
Dubai, United Arab Emirates
by AEDAS, Next Engineering Consultants & Bishop Design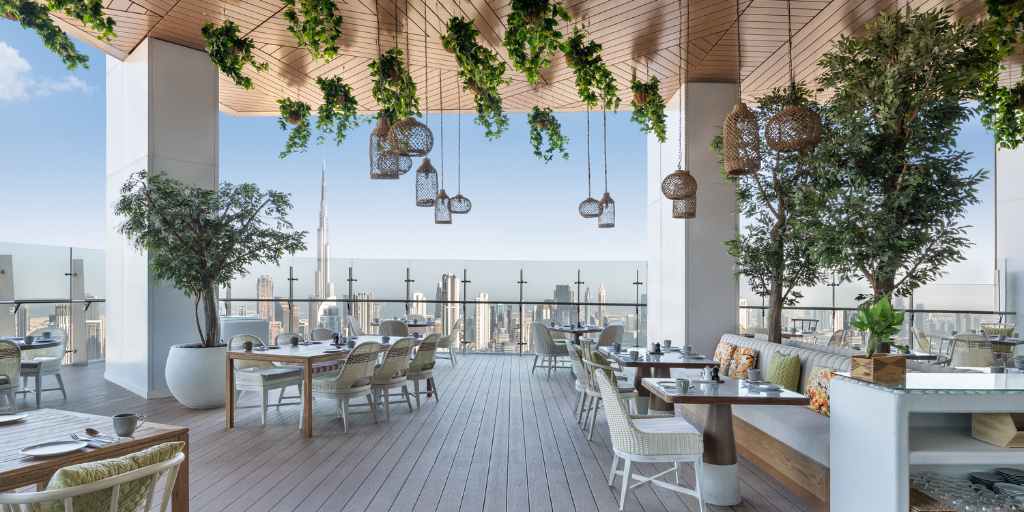 Image © Alex Jeffries Photography Group
ME Dubai 
Dubai, United Arab Emirates
by Zaha Hadid Architects & Bishop Design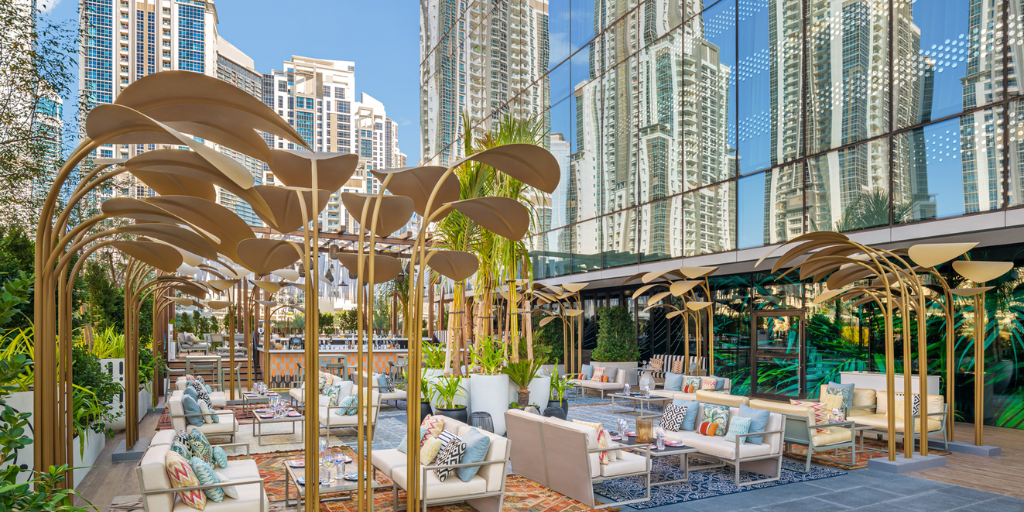 Image © Alex Jeffries Photography Group
Rosewood Bangkok 
Khwaeng Lumphini, Thailand
by Tandem Architects, KPF Architects – New York & AvroKO – Bangkok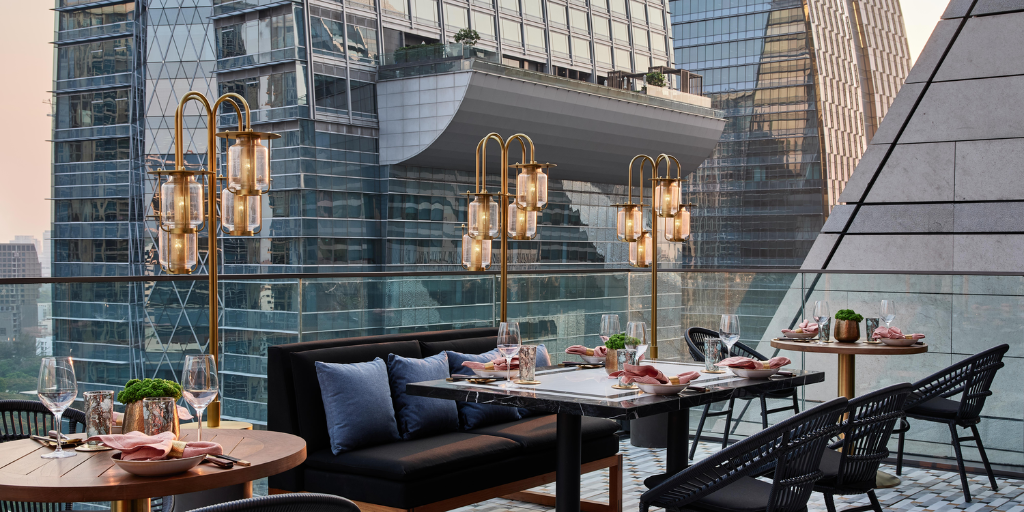 Image © Numpoom Samargasevi
Imagery courtesy of Virgin Hotels. Virgin Hotels has given a sneak peek at its upcoming Glasgow development ahead of its opening in December this year. Virgin Hotels Glasgow is the second site for the brand in the UK and will feature 240 Chambers spanning across 15...
Imagery courtesy of The Pavilions Hotels & Resorts. The Pavilions Hotels & Resorts is relocating 19th century traditional kominka Japanese houses for a new luxury resort in Hokkaido. The Pavilions Niseko Resort will launch in Q4 2024, and the build includes...
This week's collaboration with TOPHOTELDESIGN highlights the hotel hallways which make moving from one area to the next a fascinating exploration. We have chosen five properties which focus on the journey as well as the destination. These corridors not only lead to...
Imagery courtesy of Morris Adjmi Architects. Hot on the heels of an opening in Tampa, Florida, the Roost aparthotel brand is heading to neighbouring US state South Carolina with a development scheduled to launch in early 2024. Roost Charleston is intended to be a...