'Death in Venice' hotel gets €150 million investment to reopen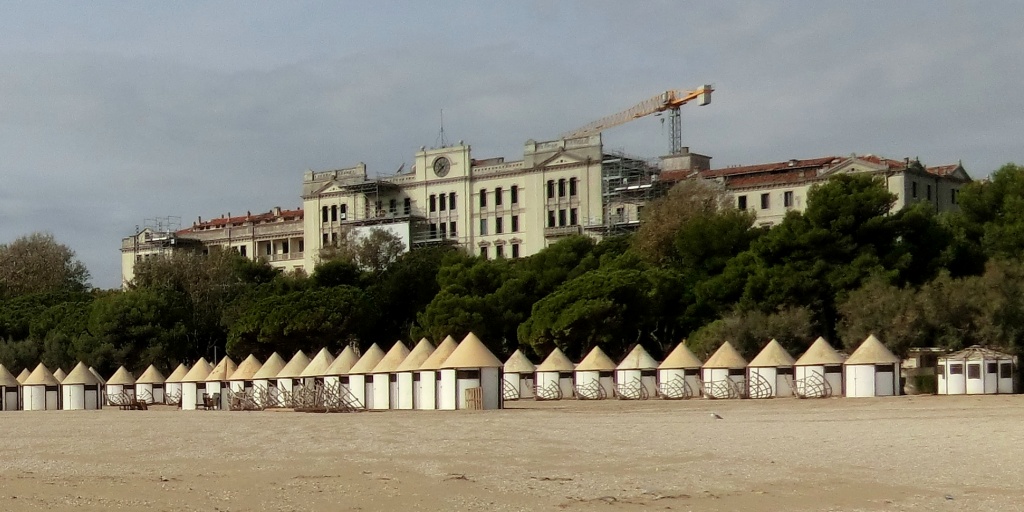 Imagery courtesy of doc 1.0 on Flickr.
Italian real estate firm Coima is proposing a €150 million financial restructuring plan to restore a famous Venetian hotel to its former glory.
Hotel Des Bains, which inspired German writer Thomas Mann's 'Death in Venice' novella, was closed in 2010 after the previous owner abandoned plans to transform the historic building into luxury residences.
Sensitive restoration
Coima's financial plan to reopen the property on the Lido beachfront landspit comprises debt and a circa €70 million equity investment through the Coima ESG City Impact Fund (CECIF), which is focused on the sustainable reuse of existing buildings and generating positive social impact through urban regeneration.
Under Coima's proposals, which await approval from lenders, the hotel will be sensitively restored, renovated and returned to use as a luxury hotel with around 190 rooms, in partnership with a new operator.
Local redevelopment
The plans will also see the creation of a spa in the hotel along with the restoration and modernisation of the beachfront and improvements to the park and public realm.
The property is one of the historic hotels on the Venice Lido, just celebrating its 122nd anniversary. In the course of its existence it has hosted the likes of Henry Ford, Robert De Niro, Liz Taylor and King Farouk of Egypt. It was also the scene of the first meeting between Benito Mussolini and Adolf Hitler. For over a decade it has been in a state of disrepair, with part of the roof having collapsed.
The Pelican Hotel is set to open in June 2023 and will be located in the affluent suburb of Cantonments. Aparthotel first A 10-minute drive from Kotoka International Airport, the upscale property will feature 134 suites and apartments, a cafe, a speciality restaurant,...
This addition to Accor's luxury brand will combine elegant rooms and suites alongside private residences, all featuring stylish contemporary design, cutting-edge technology and warm Swiss hospitality. Panoramic project Swissôtel Resort Bodrum Hill, with panoramas of...
The Earth Amritsar, Trademark Collection by Wyndham will be operated in collaboration with Earth Suites & Resorts Private Limited, a hotel manager with properties currently in Amritsar, Goa and Raipur. Heritage hotel Expected to open in early 2024, the 57-room...
Once overhauled, the Earth Holding-developed site will be managed by UK-based operator, Kew Green Hotels. Refurbishment plan The refreshed complex will feature a collection of villas and apartments totalling 206 keys, waterfront dining, a spa, conference and events...