'Death in Venice' hotel gets €150 million investment to reopen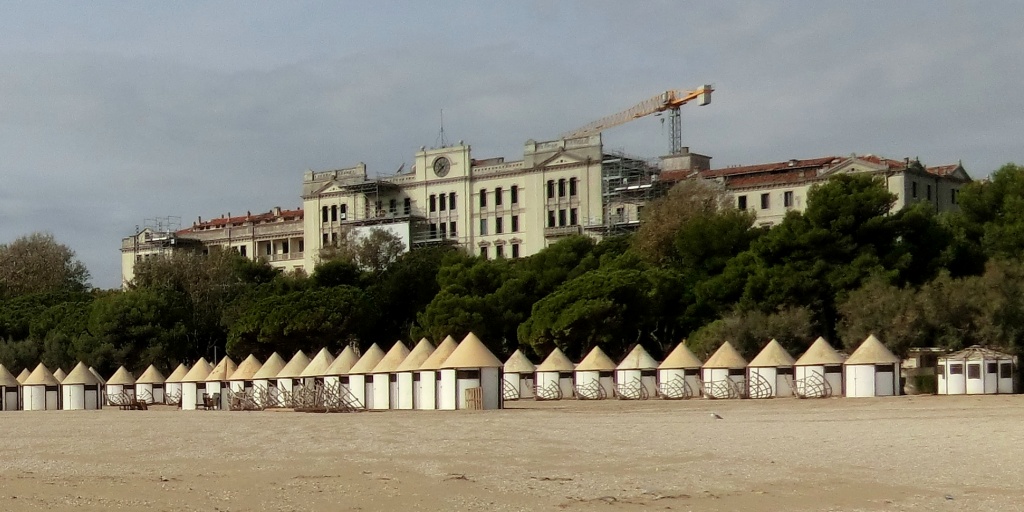 Imagery courtesy of doc 1.0 on Flickr.
Italian real estate firm Coima is proposing a €150 million financial restructuring plan to restore a famous Venetian hotel to its former glory.
Hotel Des Bains, which inspired German writer Thomas Mann's 'Death in Venice' novella, was closed in 2010 after the previous owner abandoned plans to transform the historic building into luxury residences.
Sensitive restoration
Coima's financial plan to reopen the property on the Lido beachfront landspit comprises debt and a circa €70 million equity investment through the Coima ESG City Impact Fund (CECIF), which is focused on the sustainable reuse of existing buildings and generating positive social impact through urban regeneration.
Under Coima's proposals, which await approval from lenders, the hotel will be sensitively restored, renovated and returned to use as a luxury hotel with around 190 rooms, in partnership with a new operator.
Local redevelopment
The plans will also see the creation of a spa in the hotel along with the restoration and modernisation of the beachfront and improvements to the park and public realm.
The property is one of the historic hotels on the Venice Lido, just celebrating its 122nd anniversary. In the course of its existence it has hosted the likes of Henry Ford, Robert De Niro, Liz Taylor and King Farouk of Egypt. It was also the scene of the first meeting between Benito Mussolini and Adolf Hitler. For over a decade it has been in a state of disrepair, with part of the roof having collapsed.
One is a brownfield resort located in Uthandi, Chennai, and the other is a 100+-room conversion hotel in Hosur, an hour's drive from Bangalore. Swift openings The two strategically located hotels are scheduled to open in a few months. Both signings are intended to add...
Mayaliah Tulum Hotel & Residences - MGallery will house 45 bespoke hotel guest rooms and 95 branded private residences among tropical greenery, with the complex celebrating the millennia-old rhythm of local life. Tulum debut The distinctive boutique property is...
Under the flagship InterContinental Hotels & Resorts brand, the 450-room newbuild beachfront resort will be located in Kota Kinabalu, capital of Sabah state. Full facilities Marking a new milestone in the growth of IHG's luxury and lifestyle portfolio in Malaysia,...
Occupying a prime location in the city centre, the 124-guest-room Hilton Lille will continue to welcome guests and trade as a Hilton affiliated hotel before fully rebranding under Hilton Hotels & Resorts in 2024, following a multimillion-euro renovation. Dual...