Allure, the new modularity by Christophe Pillet
Can a modular sofa be warmly contemporary while at the same time showcasing a touch of tradition? Elegant and simple at the same time? Christophe Pillet's new collection not only shows that this is possible but that it goes hand in hand with a constant search for a reassuring blend of quality and comfort.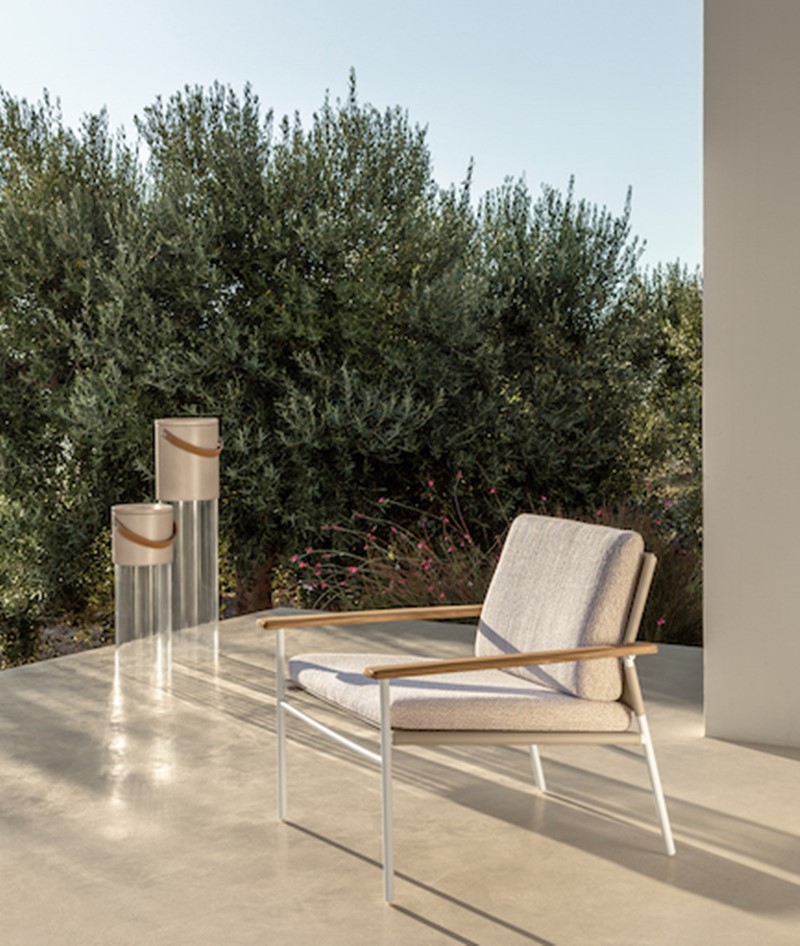 Informal and elegant, Allure plays on an unusual modularity that starts from its delicate aluminum feet and develops horizontally with a solid Accoya wood frame, setting the stage for the most diverse combinations. Thanks to alternating and interchangeable cushions of different sizes, the base of the sofa can be varied by reducing it or changing its appearance, resulting in surprising support areas and unexpected integrated tables that create practical solutions with an immediate aesthetic value.
"The atmosphere here is more of an individual emotion expressed with a whisper rather than a loud decorative statement" – confirms the designer – who, with this project, inaugurates his collaboration with Talenti. The result is furniture with a universal appeal and a restless soul capable of imbuing constantly shifting outdoor environments with character.
Informal and elegant, contemporary yet tied to tradition. The Allure collection, designed by Christophe Pillet, stems from the desire to combine elegance and informality.
An unusual modularity that, starting from delicate aluminium feet, develops horizontally through a solid Accoya wood frame. The geometric and linear cushions, in different sizes, are able to create different combinations and scenarios. The result is a collection with a restless soul capable of lending character to ever-changing outdoor environments.