US developer gets new investment leader
US-based hotel owner, operator and developer Stonebridge Companies has recruited Steve Kakaty as chief investment officer.
The Denver, Colorado-headquartered company is tasking Kakaty with spearheading its real estate platform.
$1 billion property plan
Stonebridge has been on the path towards expedited growth of both its third-party hotel management business as well as its real estate portfolio as it plans to add over $1 billion in properties following a recent investment made by TowerBrook Capital Partners and other private investors.
Projects that Stonebridge is currently investing in include Denver Airport Marriott at Gateway Park, a 238-room luxury build opening in Q3 2023.
Extensive experience
Kakaty has more than 16 years of experience in the real estate industry, including nearly 14 years with Rockwood Capital where he served as a director of acquisitions and asset management, with a primary focus on the hospitality sector.
Along with his tenure at Rockwood, Kakaty was also an associate at Cushman & Wakefield where he focused on appraisals in the lodging sector. He received a bachelor of science from Cornell University, School of Hotel Administration.
Strategic selection
Stonebridge founder, CEO and chairman Navin C. Dimond commented: "Our trademark 'distinguished hospitality' is at the heart of everything we do, including the strategic selection of our team members.
"Steve's invaluable, robust experience within the lodging sector blended with his professionalism and exceptional expertise will elevate Stonebridge as we continue to expand our hotel portfolio."
L-r: Brian Waldman and Jeremy Stoler. Hotel investor Peachtree Group has made two appointments within its executive leadership lineup. The Atlanta, USA-based firm has promoted Brian Waldman to chief investment officer and appointed Jeremy Stoler to the position of...
Imagery copyright FotoPro Ganz. Consultancy, PKF hospitality group, has forged a new position to assist with hotel projects in the DACH region (Germany, Austria and Switzerland). Simon C. Winker has been appointed to this fresh head of project development role, tasked...
Last month we took a look at Radisson Hotel Group's development strategy in the Middle East, so this month we are following up with a deep dive into the major company's global plan. Therefore, after our discussion with Oussama El Kadiri TOPHOTELNEWS spoke to Radisson...
L-r top row: Dan Konzelmann, Renee Millett, Emily Feeney, Scarlett Reveron; bottom row: Sydney Payne, Ryan Maher, Michael Hall and Dillon Potter. Atlanta-based Noble Investment Group has promoted several executives and made new leadership appointments across its asset...
ABOUT THE COMPANY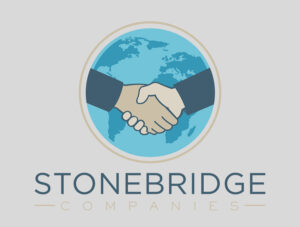 Founded in 1991 by Navin Dimond, Stonebridge Companies is a privately owned, innovative hospitality management and hotel development company.