THE QUEENS LEEDS HOTEL – UK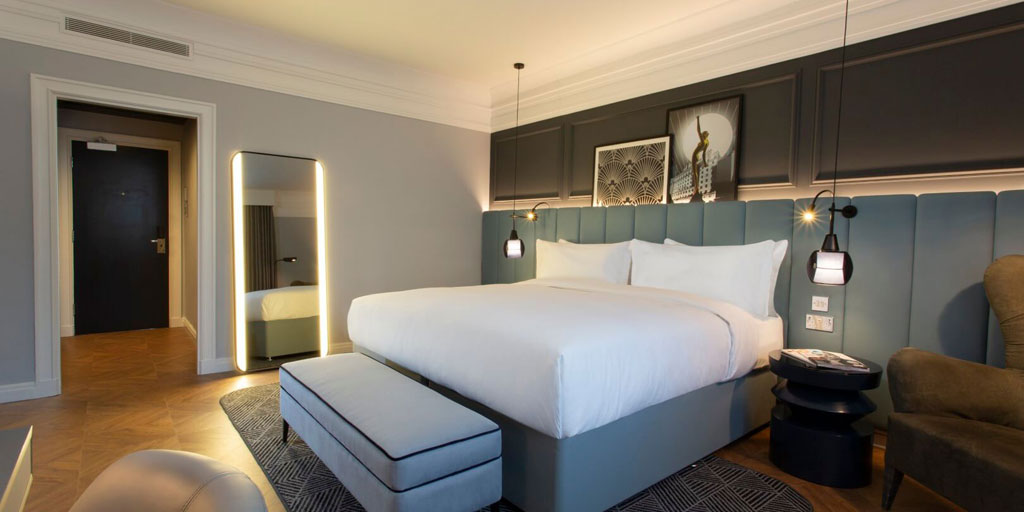 Guestroom full length Illuminated mirror. Designed by Upperworth Studios and realized by Monteleone SRL for The Queens Leeds Hotel Uk
MONTELEONE
We have had the pleasure and honour of taking part in design projects at some of the world's most prestigious accommodation facilities and today we would like to tell you about the project we developed for The Queens Leeds Hotel UK, a hotel located in the heart of the British city.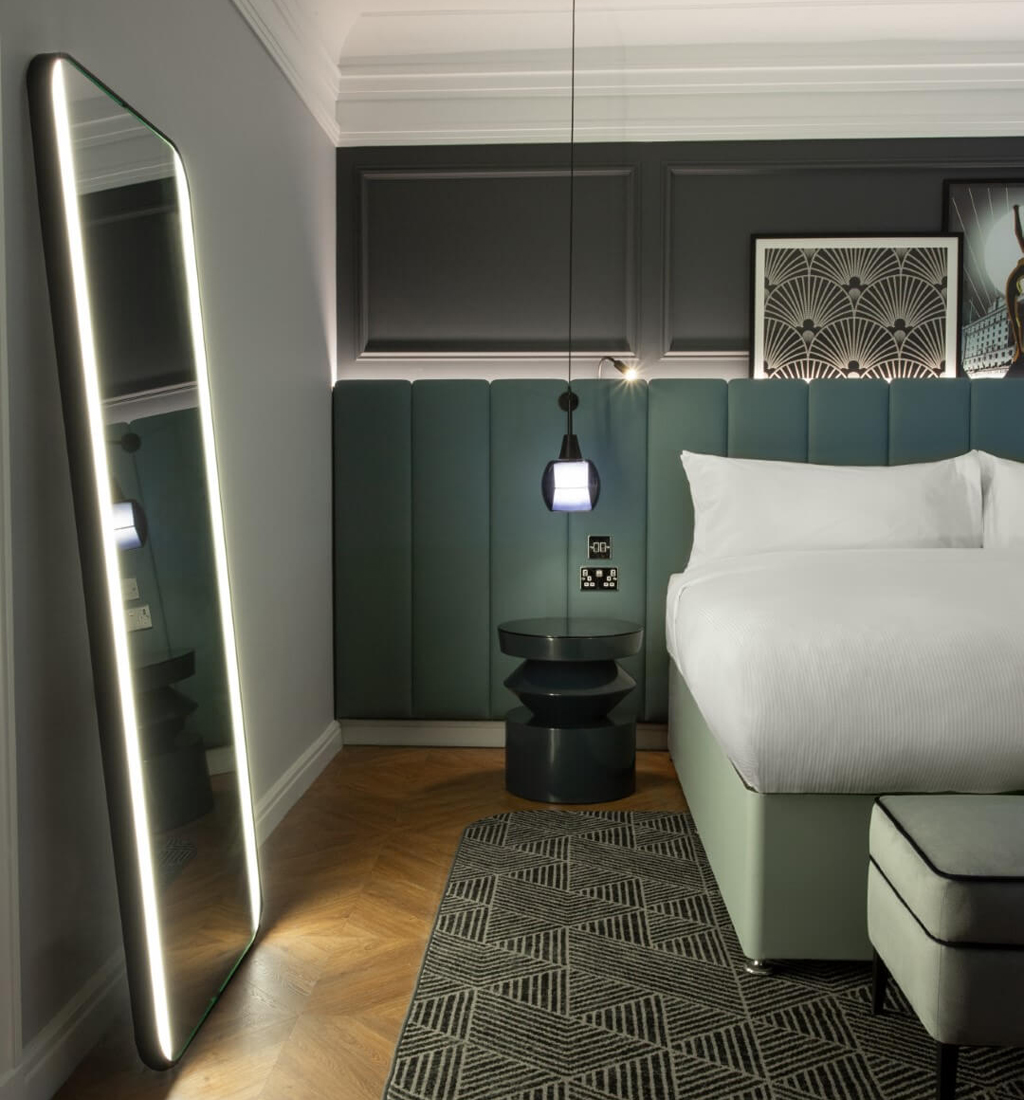 The stunning rooms with a contemporary, glamorous soul designed by Upperworth Studios for the hotel needed the final touch: the right mirror. We were looking for an elegant, modern, yet understated, technologically advanced and chic solution.
Our answer was what you can discover in this photo: an illuminated mirror, capable of capturing the entire profile of the user, with an aluminium frame and vertical satin finish.
DISCOVER THE MONTELEONE PROJECT FOR THE QUEENS LEEDS HOTEL UK