Steigenberger Europäischer Hof to undergo major renovation
The legendary Baden-Baden hotel will emerge from these forthcoming renovation works with a resplendent new look.
Work on Steigenberger's original founding hotel, established by Albert Steigenberger, will begin this spring.
A historic renovation
Steinenberger is set to embark on a programme of renovations at the Europäischer Hof, which Albert Steigenberger acquired the Europäischer Hof in the 1930s before going on to influence the luxury hotel sector in Europe for many decades.
As the umbrella brand of Steigenberger Hotels & Resorts, Deutsche Hospitality will lead the historic modernisation of this storied property.
The hotel will now close for this renovation work, for which Schleith Baugesellschaft mbH and Bachhuber Contract GmbH & Co. KG are working with specialist planners, to begin.
Before being acquired by Albert Steigenberger, The Europäischer Hof was known as the The Hôtel de l'Europe, with history dating back to 1840 and many high-profile guests staying over the years.

A new Steigenberger Icon

On completion, the hotel will become a part of the Steigenberger Icons collection. Located in some of the world's most renowned destinations, these properties combine luxury and sophistication with individual character representative of the 'grande hôtellerie'.
Steigenberger Europäischer Hof will be joining Grandhotel Belvédère, the Frankfurter Hof, the Grandhotel & Spa Petersberg, the Parkhotel Düsseldorf, the Grandhotel Handelshof and Steigenberger Wiltcher's, which together make up the Steigenberger Icons collection.
To ensure the hotel tells its own story, the hotel's conversion and modernisation will see the preservation of the property's historic facade. A new wing has also been planned to blend in with the existing architecture.
The property is currently scheduled to reopen in 2024 with new features including an integrated spa, large rooftop terrace and arcade of retail outlets.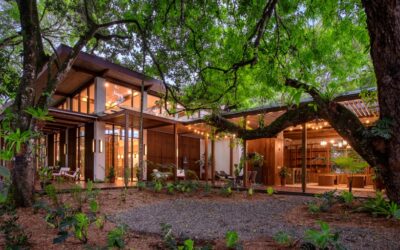 Imagery courtesy of Hilton. Located in one of the world's most biologically diverse regions, Hilton's unique new property offers an immersive rainforest experience. Botánika Osa Peninsula, Curio Collection by Hilton, a premier eco-resort in Costa Rica's unspoiled...
Rendering of Cambria Hotels' new prototype. Cambria Hotels is driving coast to coast expansion throughout its home USA market with four groundbreakings and 10 new franchise agreements. Building on its strategy to continually grow its footprint in sought-after markets,...
Imagery courtesy of Radisson Hotel Group. Radisson Hotel Group has introduced its second brand to Tunisia with the launch of Radisson Hotel Sfax. This opening in the historic city of Sfax is a part of Radisson Hotel Group's 2022 growth and development plans for the...
Imagery courtesy of IHG. The launch of voco Brisbane City Centre signifies the brand's entry to the riverside city and second opening in Queensland. This is the first hotel opening for Vista Hospitality Group, which was recently formed as a joint venture between...