SIGNIEL SEOUL accoladed from 2022 Villegiature Awards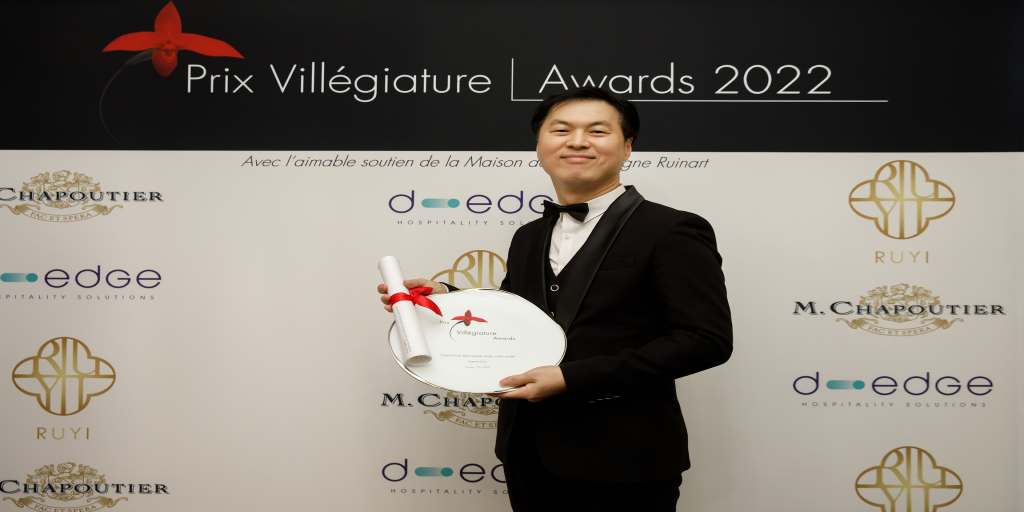 Travellers around the world "SIGNIEL SEOUL is the best hotel". One and only awarded Korean hotel brand for elegant facility, gastronomy and service
On October 17th, Villegiature Awards announced the result and SIGNIEL SEOUL was accoladed with the 'Grand Prize Best Grand Hotel in the World'.
Started in 2003, Villegiature Awards is an internationally renowned hotel award. Consisting of over 20 juries covering major global media, it rewards the best hotels, restaurants, bars and others in 20 categories.
As the only recipient for a Korean brand, SIGNIEL SEOUL accredits for their excellent facility and services. Located on the 76th to 101st floor of the tallest building in Korea, LOTTE WORLD TOWER, it proudly presents locational advantages as a landmark hotel. All rooms aesthetically designed with Korean touches offer splendid panoramic sky view, including the royal suite on 100th floor.
The hotel is also known as the 'gourmet hotel' by showcasing food and beverage entirely directed by Michelin three starred chef Yannick Alléno. From Yannick Alléno's modern French restaurant 'STAY' to 'Bar 81', with the biggest champagne collection in the country, guests can enjoy gustatory experience, be they menus for wedding or in-room dining
Furthermore, SIGNIEL SEOUL offers specialized services such as the one-on-one check-in service, operating in-house guest lounge 'Salon de SIGNIEL' and private chauffeur-drive service with the luxury saloon RollysRoyce Phantom.
"I could honourably say that our efforts to provide detailed services as premium landmark hotel brand led to acknowledgement as the best hotel in the world," said Jungjoo Lee, the general manager at SIGNIEL SEOUL. "We will continue to strive to being a global hotel beloved by travellers around the world".
Meanwhile, SIGNIEL SEOUL is the premium landmark hotel brand of LOTTE HOTEL, the largest hotel group in Korea. SIGNIEL is a composite word of 'signature' and 'LOTTE', representing the hotel's legitimacy as the uppermost hotel brand. SIGNIEL has successfully settled down on the strength of its world-class hardware and management philosophy 'Live Beyond Expectations' providing services exceeding the expectations of guests.