Second Voco hotel signed for South Korea
IHG has struck a deal to launch another Voco-branded property in the country, with a 151-key scheme lined up to open in Seoul's stylish Gangnam district in Q2 2022.
South Korea's hospitality scene is eagerly awaiting the arrival of a playful and characterful new hotel.
An exciting setting
IHG has announced the signing of Voco Gangnam, which will place guests at the heart of Seoul's Gangnam district, known for its trendy restaurants, vibrant nightlife and upscale shopping.
This represents the British hotel group's second South Korean signing in 2021, following on from Voco Pyeongtaek City. However, it'll actually be the first Voco scheme to open as it's due to make its debut in the second quarter of 2022, joining a portfolio of nine IHG hotels across the country.
Serena Lim, vice president of development in Southeast Asia and Korea for IHG, said: "We're delighted to continue our growth in South Korea with the signing of Voco Gangnam, which adds to the momentum we are building following our announcement of Voco Pyeongtaek City in July. This wonderful country is an important market for IHG, and we are proud to have added to our footprint with a great property in such an exciting location."
Oh Sang Jun, CEO of Yongchang Industry, added: "We are thrilled to partner with IHG, a renowned leader in global hospitality, for Voco Gangnam. We look forward to leveraging IHG's all-encompassing industry knowledge and infrastructure and, together, bringing the Voco brand and its contemporary lifestyle experience to life.
"Gangnam is well-known for its vibrancy, sophisticated ambiance and dynamic culture, which makes the Voco brand a great match for it."
Bringing the Voco concept to Seoul
The hotel's 151 guestrooms will be complemented by an 85-seat café and bar, a fitness centre and three meeting rooms spanning 600 sq m in total. In line with the Voco brand concept, its interiors will exhibit bold contemporary design that reinterprets Korean styles.
For added convenience, the Sinsa subway station is just a few minutes walk away, and Incheon International Airport can be reached by car in 50 minutes.
Following this signing, IHG now has 19 signed and opened Voco hotels across APAC.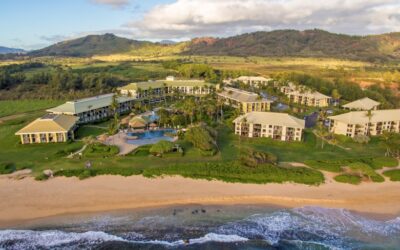 The Pacific hotel firm has acquired Kauai Beach Resort & Spa and plans to enhance the resort and provide an exceptional experience for both its employees and guests. Pivotal step Located in the picturesque town of Lihue on the 'garden island' of Kauai, the resort...