Put on your best face everyday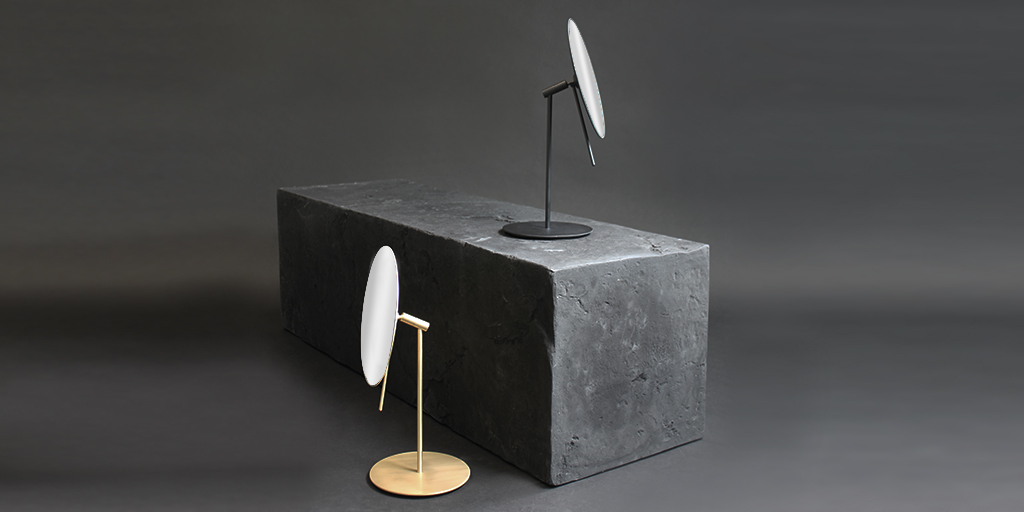 Sophisticated minimalistic yet subtle and refined, this is how we present our high-end mirror collection.
The modernistic pieces embody clean lines, precise contours and defined angles that are perfectly crafted and finished with universal appeal. Our mirrors genuinely reflect esthetics and sophistication you desire when you think of exquisite luxury finishes and add the finishing touch to any contemporary bathroom space.
With up to 3 x magnification, our cosmetic mirrors will help you groom yourself to perfection. Available in different designs and styles, you can choose between wall mounted round and square mirrors as well as freestanding models. Our distinctive LED lighted mirrors, create a sublime reflection that adds a distinct statement of prestige to your bed- or bathroom. 5800-6000K natural soft white light can accurately illuminate the skin tone, giving warm, bright and comfortable visual effects.
Crafted from valuable solid brass in various finishes as chrome and matte black our mirrors are built to withstand moisture and humidity.
Begin the day perfectly styled: feeling beautiful means feeling good!
​
Stephan Linderman
Crown International
The incorporation of black in the bathroom gives the opportunity to create a room that has the perfect blend between being dramatic yet elegant at the same time.