Pakistani beauty spot earmarked for new DoubleTree by Hilton hotel
Hilton Worldwide has struck a deal to open a newbuild hotel in the picturesque mountain resort town of Nathiagali, approximately 85 km away from the capital Islamabad.
An attractive 111-room project is being lined up for Pakistan.
An area of natural beauty
Hilton Worldwide has signed an agreement with Baron Nathiagali (Pvt), paving the way for development of DoubleTree by Hilton Nathiagali. On opening in 2025, the scheme will provide guests with accommodation and upscale amenities benefitting from spectacular views over the Galiyat mountain range.
Carlos Khneisser, vice president of development in Middle East and Africa for Hilton, said: "Nathiagali is a well-known destination in Pakistan, renowned for its beautiful mountains and pine forests – an area of significant natural beauty with great potential for future tourism.
"We are pleased to be further expanding our portfolio with this latest development agreement in Pakistan – bringing our upscale DoubleTree by Hilton brand to a much-loved visitor destination – particularly as the country takes steps to enhance its tourism offering for domestic and international visitors alike."
Mumtaz Muslim, owner and investor, added: "We look forward to working with Hilton to bring the renowned DoubleTree by Hilton brand to Nathiagali. We are confident the hotel will become a top choice for travellers to the resort town, raising the bar for hospitality in Nathiagali and providing opportunity for local people as well as a wonderful leisure option for guests."
Catering for business and leisure
DoubleTree by Hilton Nathiagali will house 111 guestrooms, many featuring private balconies, and enjoy abundant natural daylight throughout owing to its floor-to-ceiling windows and central courtyard.
The hotel will also incorporate three dining outlets, including a pool café, along with an onsite shop, a temperature-controlled swimming pool, a spa and a fitness area. Functions are to be hosted in three state-of-the-art meeting rooms, two 300 sq m ballrooms and an events lawn.
The scheme is located 70 km away from New Islamabad International Airport and 85 km from Islamabad itself.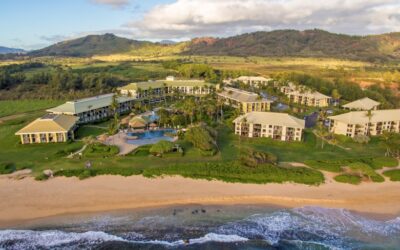 The Pacific hotel firm has acquired Kauai Beach Resort & Spa and plans to enhance the resort and provide an exceptional experience for both its employees and guests. Pivotal step Located in the picturesque town of Lihue on the 'garden island' of Kauai, the resort...