Design showcase: Top 5 quiet designs
This week's collaboration with TOPHOTELDESIGN turns down the volume on hotel compositions, focusing on 'quiet' developments which accentuate existing structural features or locales.
One of the main and usual goals of architectural or interior design is the possibility to give character and personality to a particular habitable space. However, that's not the only goal that exceptional designers are seeking.
Room to be heard
Today we are looking into quiet designs. What do we mean by quiet? We chose that word not to express nothingness, but instead leaving room for something else to be heard, whatever that may be.
Not to be confused with minimalism (which sometimes coincides with quiet designs), we're talking about minimal creative intervention in something else that is already there. It is, in a way, a selfless design approach.
That special 'something' can embody the form of nature itself, the preexisting structure of a building or  the story behind the inhabited area. Sometimes it's a combination of more than one thing that takes centre stage. Just like a museum is there to bring attention to art or archeological findings, these hotels do the same in an enlightened way.
Today we selected five projects that highlight and guide guests through historical structures and impeccable horizons or landscapes, accentuating what the space itself had to say before the designers were there.
Click on the images below to explore these projects on TOPHOTELDESIGN. 
Dexamenes Seaside Hotel 
Kourouta, Greece
by k-studio
Image by © Claus Brechenmacher & Reiner Baumann
Al Faya Lodge
Mleiha, United Arab Emirates
by ANARCHITECT
Supplied by KOHLER
Tsingpu Yangzhou Retreat
Yangzhou Shi, China
by Neri & Hu Design
Patina Maldives, Fari Islands 
Maldives, Maldives
by Studio MK27
Supplied by Spa Supply Solutions & TECE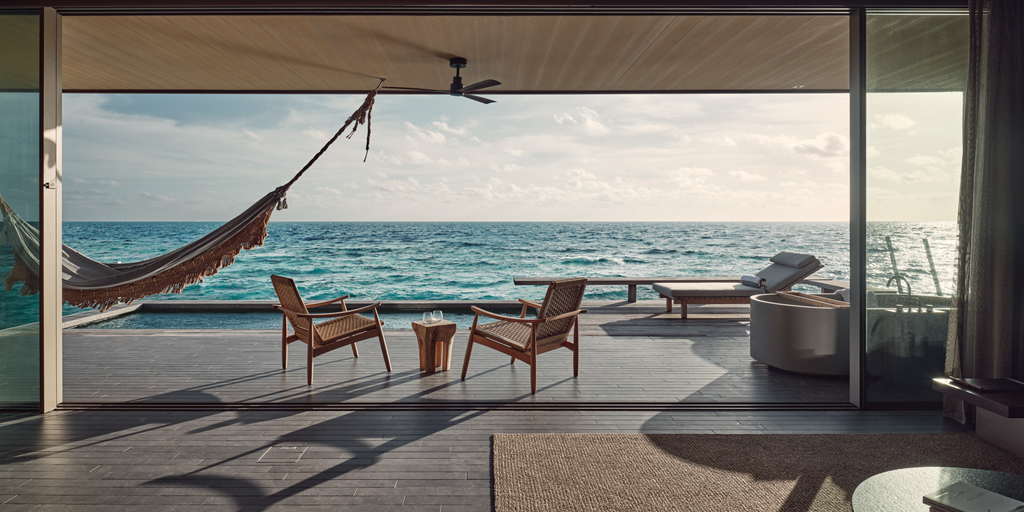 Image by © Georg Roske
Hotel Terrestre
Puerto Escondido, Mexico
by Taller de Arquitectura – TAX
Imagery courtesy of Virgin Hotels. Virgin Hotels has given a sneak peek at its upcoming Glasgow development ahead of its opening in December this year. Virgin Hotels Glasgow is the second site for the brand in the UK and will feature 240 Chambers spanning across 15...
Imagery courtesy of The Pavilions Hotels & Resorts. The Pavilions Hotels & Resorts is relocating 19th century traditional kominka Japanese houses for a new luxury resort in Hokkaido. The Pavilions Niseko Resort will launch in Q4 2024, and the build includes...
This week's collaboration with TOPHOTELDESIGN highlights the hotel hallways which make moving from one area to the next a fascinating exploration. We have chosen five properties which focus on the journey as well as the destination. These corridors not only lead to...
Imagery courtesy of Morris Adjmi Architects. Hot on the heels of an opening in Tampa, Florida, the Roost aparthotel brand is heading to neighbouring US state South Carolina with a development scheduled to launch in early 2024. Roost Charleston is intended to be a...