AHIC 2021: Saudi Arabia, sustainability and the value of MEA to global hospitality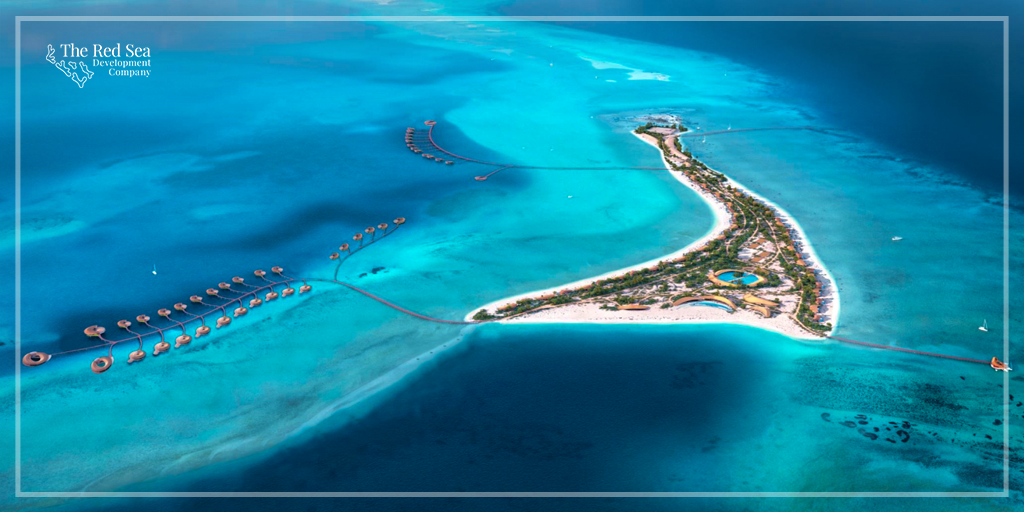 Imagery: Taken from The Red Sea Development Company website
Wood Couture co-founder and CCO Filippo Sona summarises some key takeaways from the Arabian and African Hospitality Investment Conference (AHIC) on 20-22 September 2021.
The Arabian & African Hospitality Investment Conference, known as AHIC, has been running for 18 years since 2003. It is Bench Events' flagship conference and has been a leading international industry event, a forum for collective knowledge and information around industry developments and the most relevant topics.
Much like many sectors and workplace norms, the events industry pivoted towards virtual means to bringing people together. This year, the event took place in Madinat Jumeirah Dubai as a comeback for live and in-person events. Below are some of the key topics, as summarised by Wood Couture co-founder and COO Filippo Sona.
The Kingdom of Saudi Arabia
As part of Saudi Vision 2030, Crown Prince Mohammed bin Salman bin Abdulaziz Al Saud had announced three giga-projects in 2017. These developments aim to be instrumental to the kingdom's great ambitions for economic growth.
The Red Sea Project is one of these giga-projects, which influences the space of tourism and hospitality. It has quickly rounded up a huge pipeline of projects, with 50 new hotels and a cumulative count of around 8,000 keys. The exciting part is not merely the quantity, but the opportunity to use information, technology and expertise that is available today to possibly create new benchmarks in hospitality development.
Sustainability is a key aspect in the projects' working plans, expressed in its ambition for full reliance on onsite renewable energy. Operations are targeted to implement policies to achieve 100% carbon neutrality and zero waste to landfill.
A focus on sustainability
Sustainable practices are not exclusive to the developments in Saudi Arabia, the whole industry has taken a serious shift in prioritising responsible social, environmental and governance practices.
Initiatives driven by organisations such as the Sustainable Hospitality Alliance are rising to the forefront. Its members make up leading hotel brands and chains including Hilton Worldwide, Hyatt Hotels Corporation, IHG, Marriott International and Radisson Hotel Group, with the Accor Group as its latest addition, as announced by chairman and CEO Sébastien Bazin.
More than that, new brands such as ENVI Lodges, which launched at AHIC, have affirmed sustainability as a clear direction of the industry's future. The ENVI brand promotes regenerative travel, responsible tourism and has sustainability at its core.
MEA is a global innovation lab
With brands coming into and expanding into not only the UAE and Saudi Arabia but Djibouti and Cameroon among many others, a world of opportunity opens up possibilities in the region. It provides an almost blank-canvas effect for fresh ideas, especially in the advent of lifestyle hospitality.
Design, technology, construction and even ways of working are being explored and tested in the region. Another bright spot is the launching of KUBE Ventures. It is an incubator focused on hospitality for forward-thinking entrepreneurs and start-ups to drive and accelerate innovation in the industry.
Talk about a perfect storm, the world is coming to the region for the growth of global tourism and the hospitality industry.