Wow! Brand new Abu Dhabi hotels for CPhI Middle East & Africa 2018
Welcoming 4.87 million guests across its 162 hotels, Abu Dhabi enjoyed a 9.8% annual visitor increase in 2017. With such record-breaking numbers, the city has recently opened the doors to a wave of exciting new hotels and there are plenty more in the pipeline. Visitors to this year's CPhI Middle East & Africa can now choose from stylish Arabian-themed resorts, luxury beachfront properties and design-led, tech-focused business hotels.
If you are attending CPhI Middle East & Africa 2018, which takes place at the Abu Dhabi National Exhibition Centre this September, you can access the official hotel deals from HotelMap here.
Abu Dhabi's best new Arabian-themed hotels: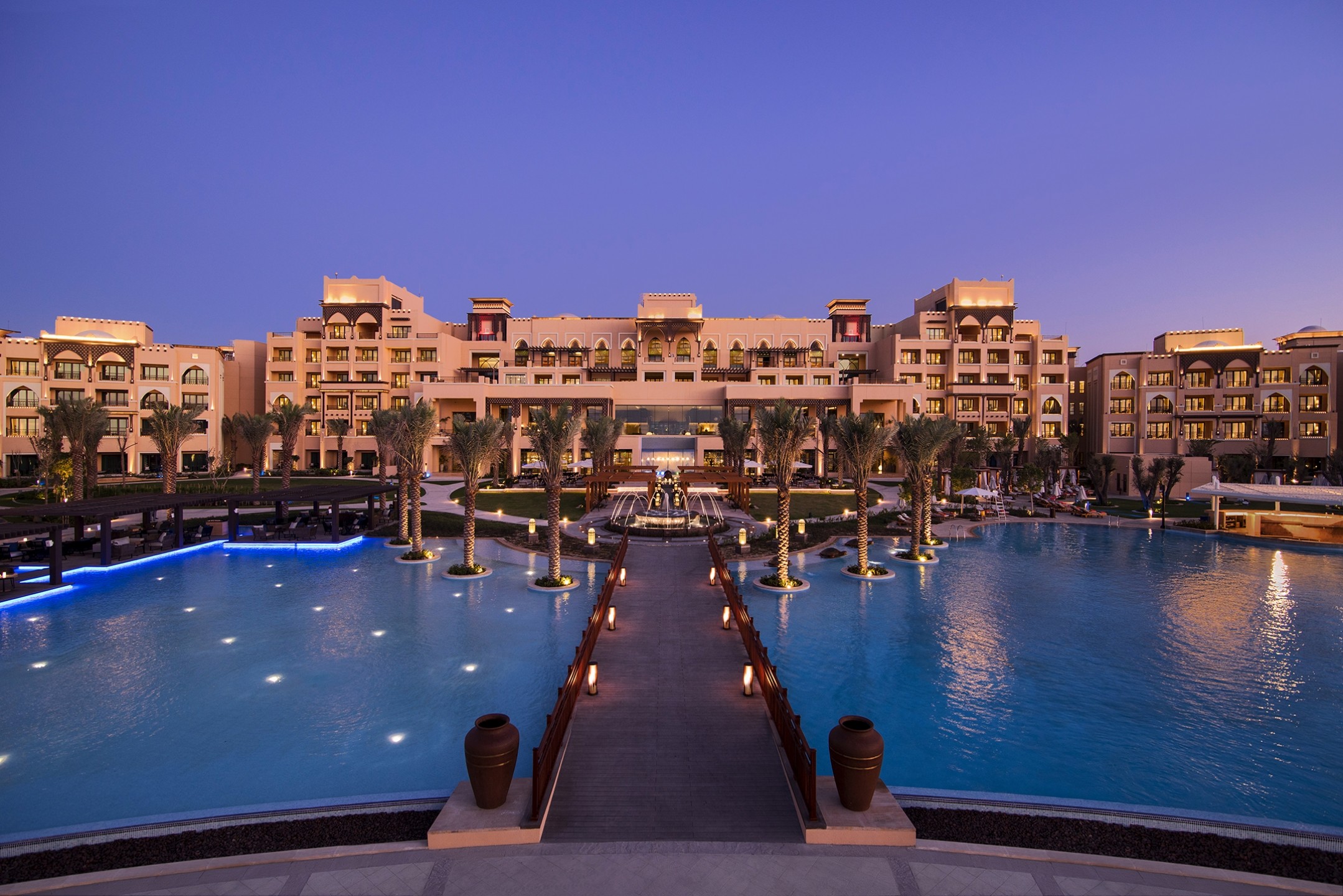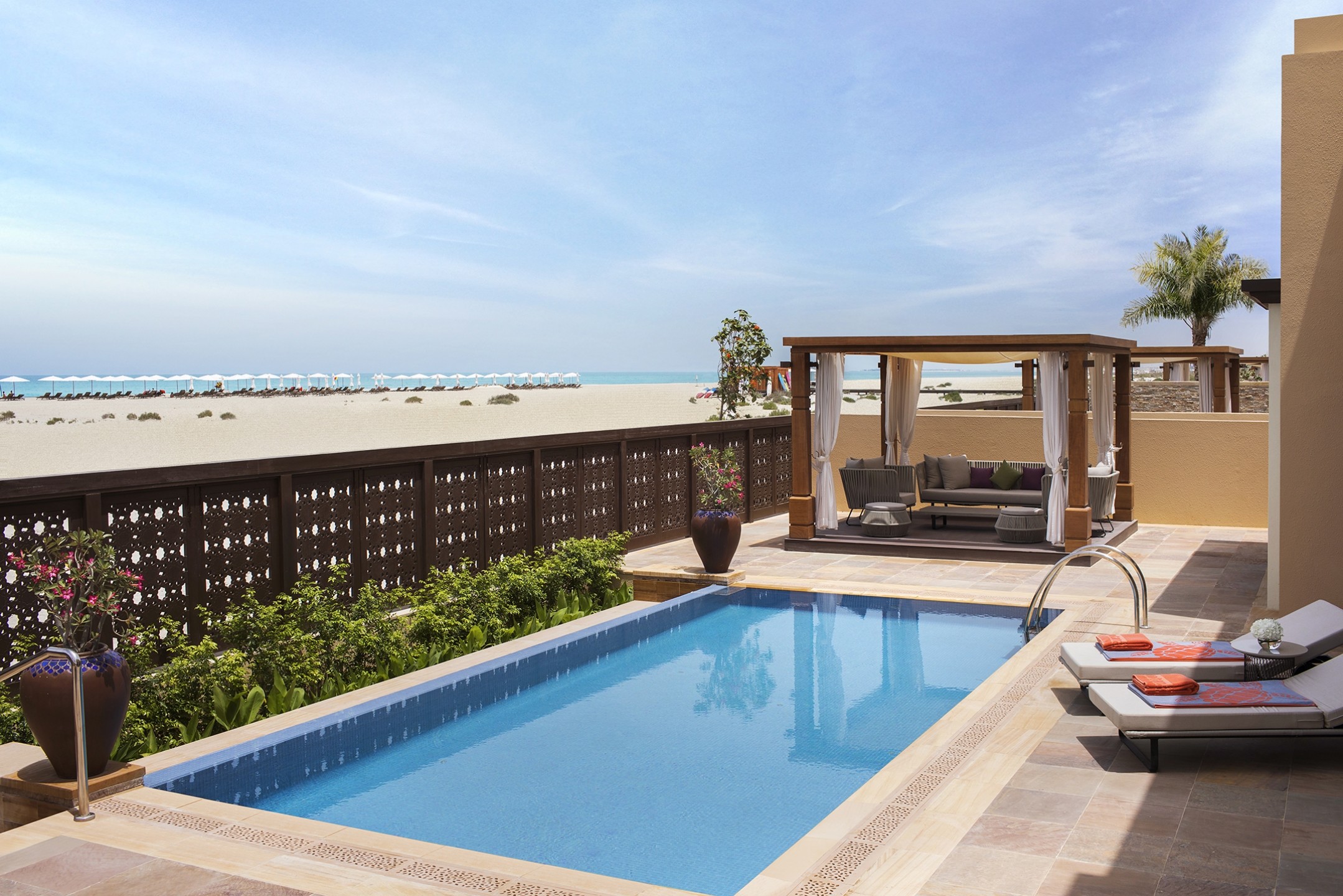 The new Saadiyat Rotana Resort & Villas brings sophisticated Arabian design to the pristine white beaches of Saadiyat Island.
Having had the open date pushed back from 2015 to 2018, the Saadiyat Rotana Resort & Villas finally opened in March, and it was certainly worth the wait. Located on the exclusive Saadiyat Island, which is currently undergoing a major transformation into a world-class cultural destination, the five-star hotel is set on a pristine nine-kilometre white beach and counts the newly-opened Louvre Abu Dhabi among its neighbours. Further venues due to open on the island include the Guggenheim Abu Dhabi and the Zayed National Museum, contributing to one of the world's largest concentrations of premier cultural destinations. Featuring 291 luxurious rooms, 36 suites and 13 private beach villas, each of which boasts its own plunge pool, the Rotana property has a stylish Arabian design running throughout, with one notable piece displaying colourful sands from the seven different Emirates beneath seven individual glass floor panels. Hotel guests can make use of seven dining venues, an expansive spa, a fitness and wellness centre, and several business and event spaces.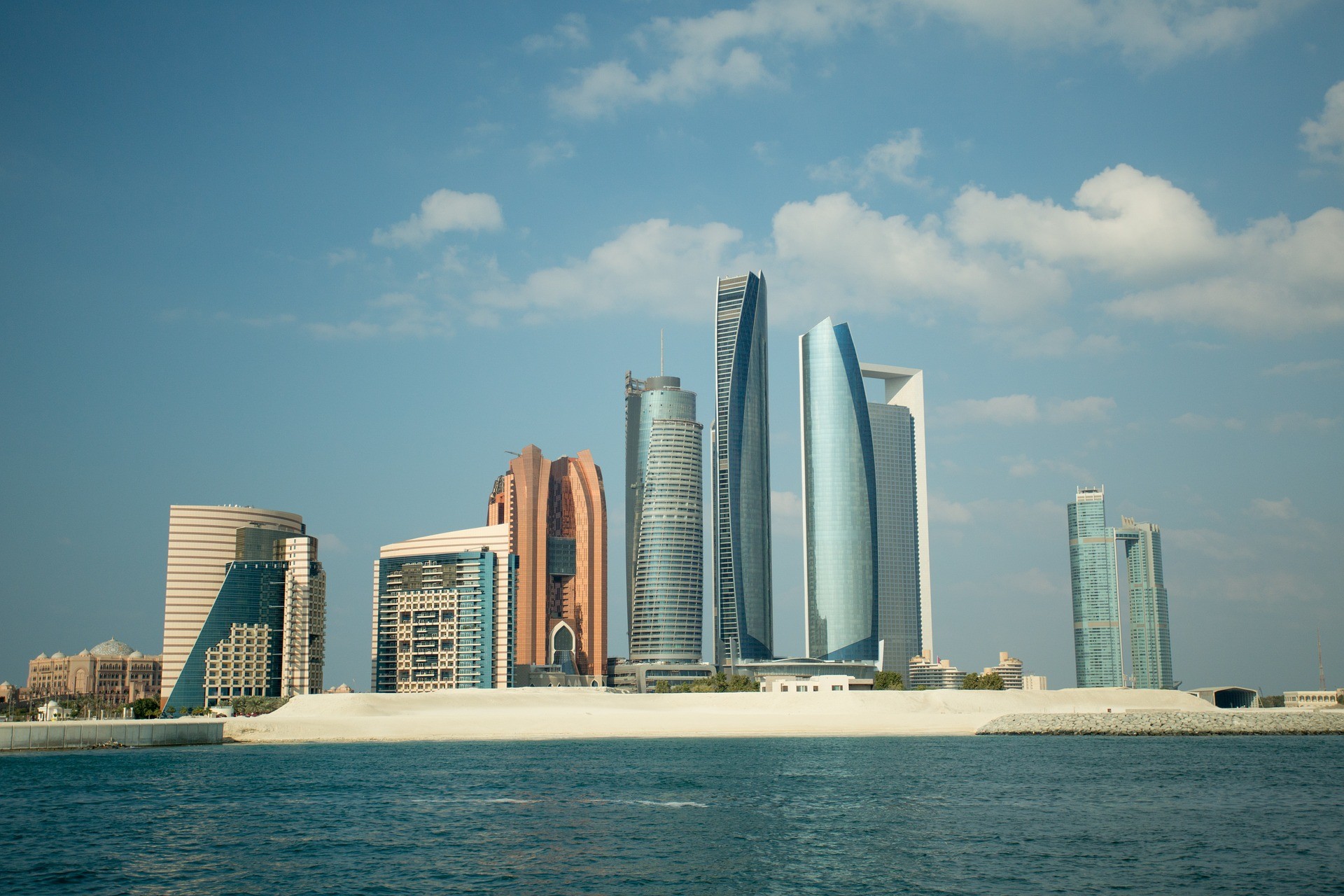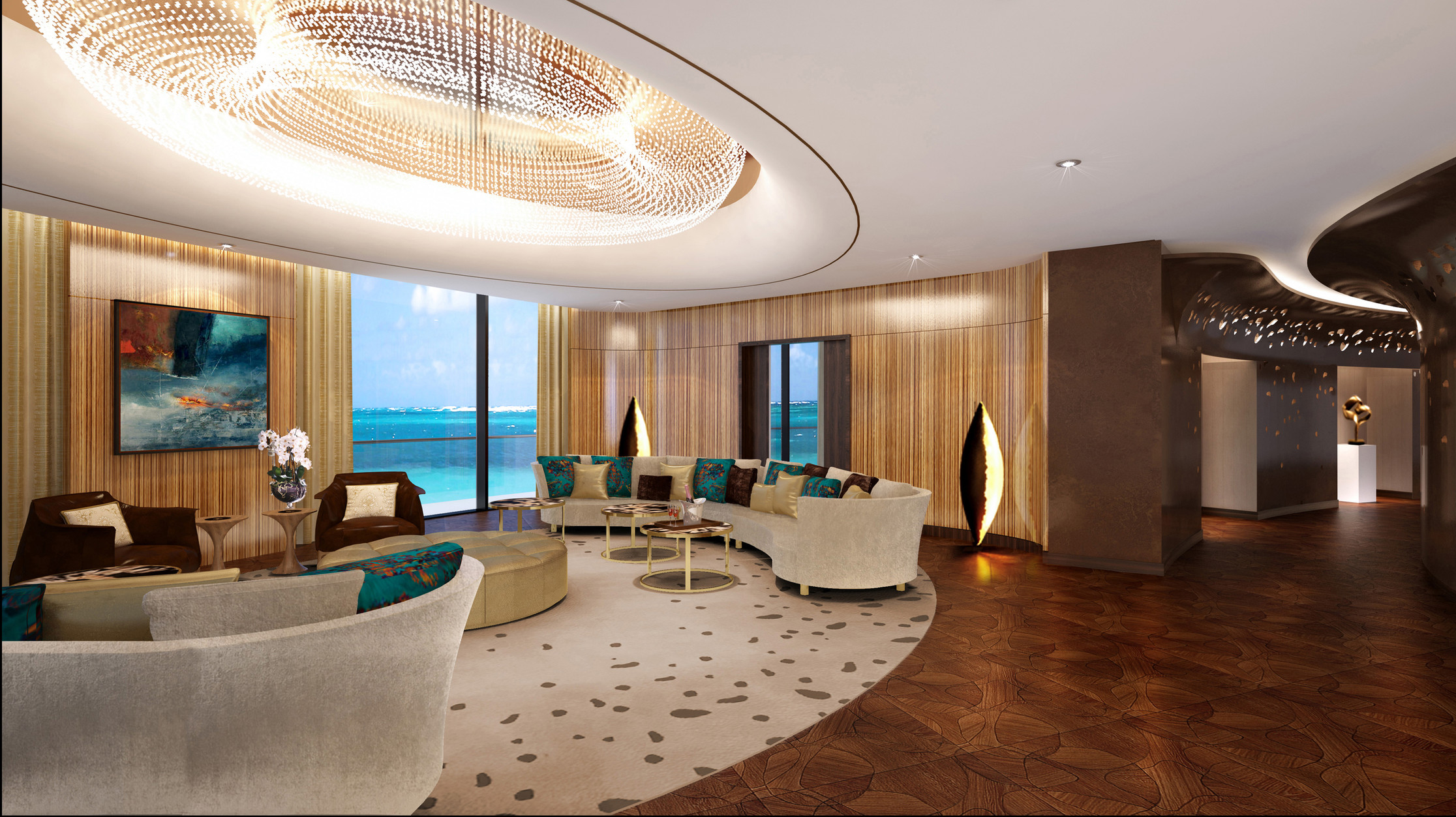 Housed in a twisted 60-storey building, the Grand Hyatt Abu Dhabi Emirates Pearl sits well among the eye-catching high rises along the Corniche.
Opened just last week, on Friday 1st June, the Grand Hyatt Abu Dhabi Hotel & Residences Emirates Pearl is another property with an enviable location. Sitting on the manicured waterfront Corniche, the hotel is within walking distance from the area's white sandy beaches and pretty promenade. Housed within a twisted 60-storey building that sits on a five-storey podium structure, the architecturally impressive building is a striking new addition to the area and fits well with the neighbouring Etihad Towers and Bab Al Qasr Residence. A rarity in Abu Dhabi, all 428 rooms come with their own private balcony, creating a unique hotel facade while also enabling every guest to enjoy unrivalled views of the attractive neighbourhood. Inside, the grand lobby sets the tone for the rest of the hotel with a modern Bedouin desert camp inspired design and a magnificent statement wall depicting flowing sand dunes.
Abu Dhabi's best new business hotels: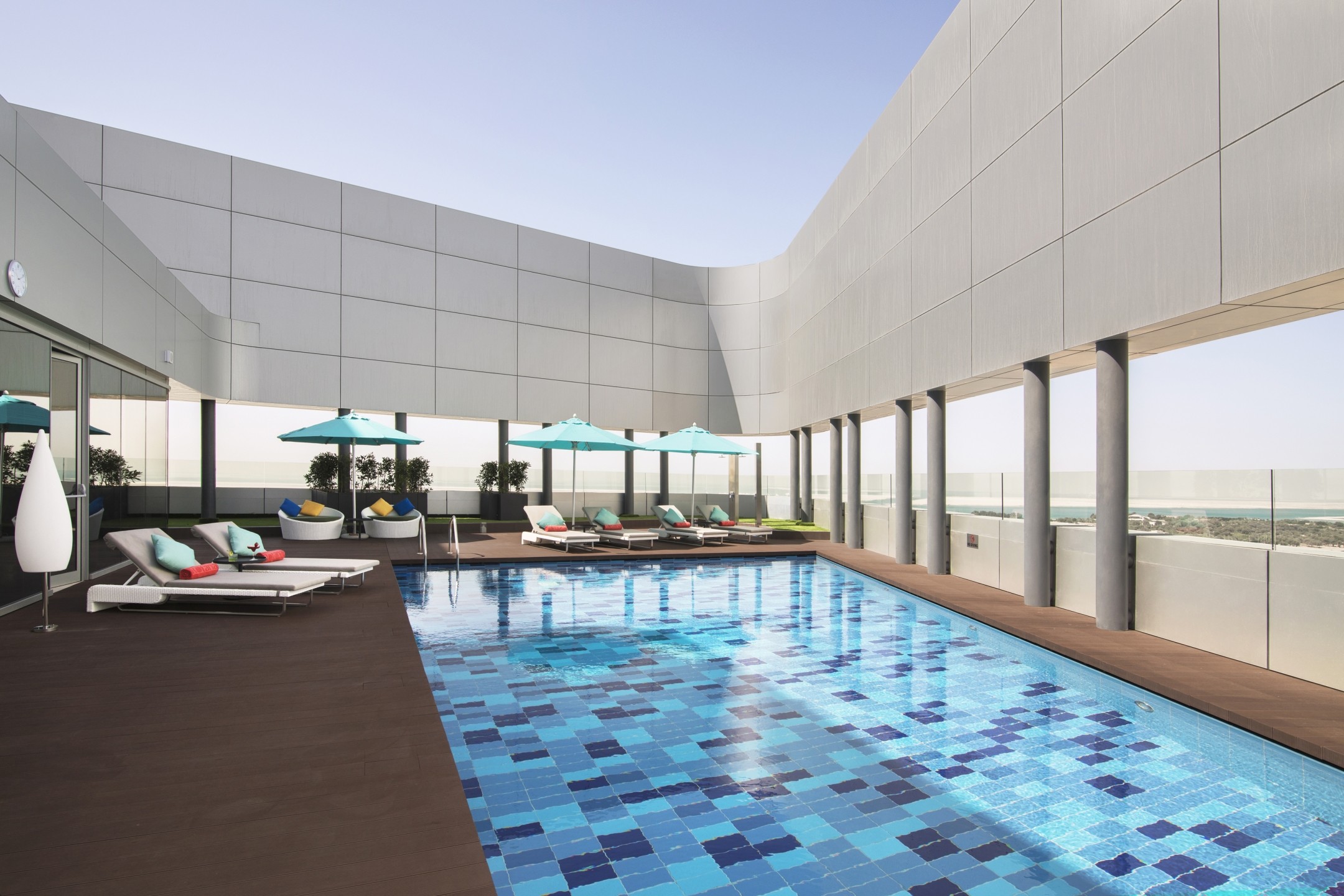 Just a stone's throw away from the Abu Dhabi National Exhibition Centre, the new Pearl Rotana Capital Centre is ideally placed for business travellers.
Ideal for those attending this year's CPhI Middle East & Africa pharma gathering, and any other future exhibitions, the newly-opened Pearl Rotana Capital Centre is located just a stone's throw away from the Abu Dhabi National Exhibition Centre. The hotel's impressive technology-focused business centre, made up of seven conference and boardrooms, is another aspect that's sure to lure business travellers while five unique dining options – from a traditional Italian to a trendy wine and tapas bar – a well-equipped gym and wellness club, and a rooftop swimming pool extends its appeal to leisure travellers.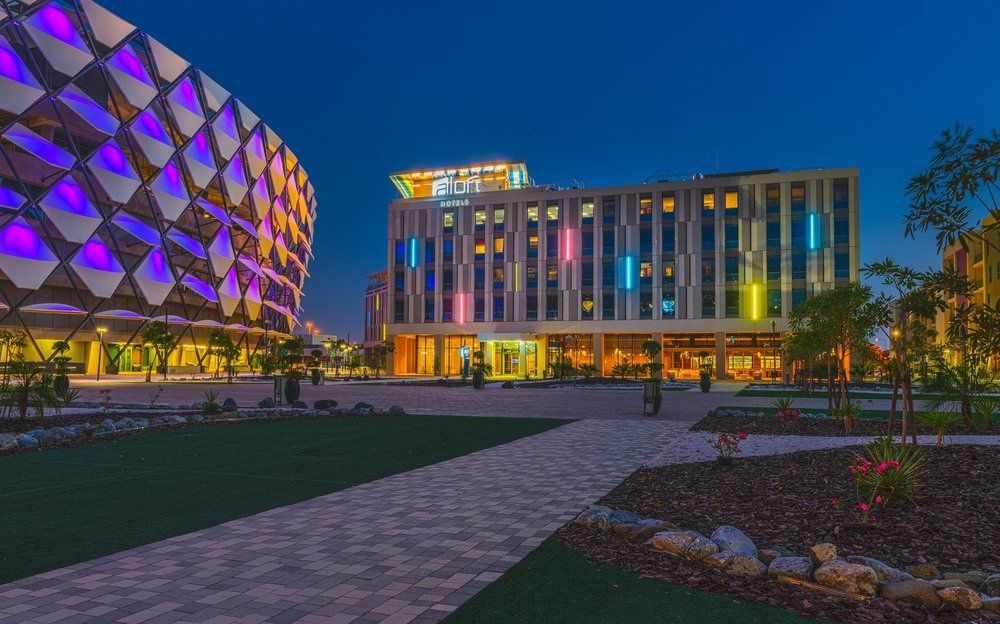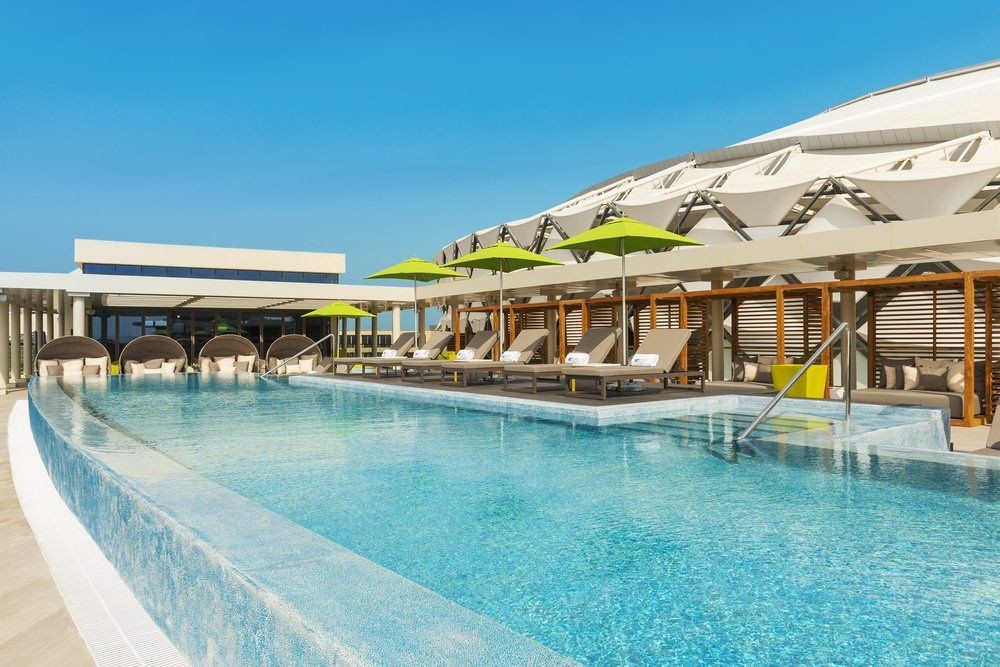 The newly opened Aloft Al Ain brings state-of-the-art technology and rooftop drinking to the Garden City.
Having made its UAE debut in Abu Dhabi's Capital Centre back in 2009, Aloft now brings its tech-focused, design-led brand to Al Ain. Continuing its trend of opening next door to exhibition centres, Aloft Al Ain is very close to the Al Ain Convention Centre and right next door to the Hazza bin Zayed Stadium. Livening up the Garden City (so called due to its abundance of parks, oases and tree-lined avenues), the hotel has a bold design running throughout with vibrant colours and eye-catching geometric patterns. The core focus, however, is the technology. From electronic food ordering and USB charging to motion sensor lighting and SPG keyless rooms – an industry first – it's a sleek operation. Four meeting rooms, four restaurants and a 24-hour gym can also be found on site, but the real star of the show is the rooftop. Home to Al Ain's very first rooftop swimming pool and bar, it's a chic spot with fabulous views of Jebel Hafeet, Abu Dhabi's highest peak.
Abu Dhabi's best new hotels that are yet to open: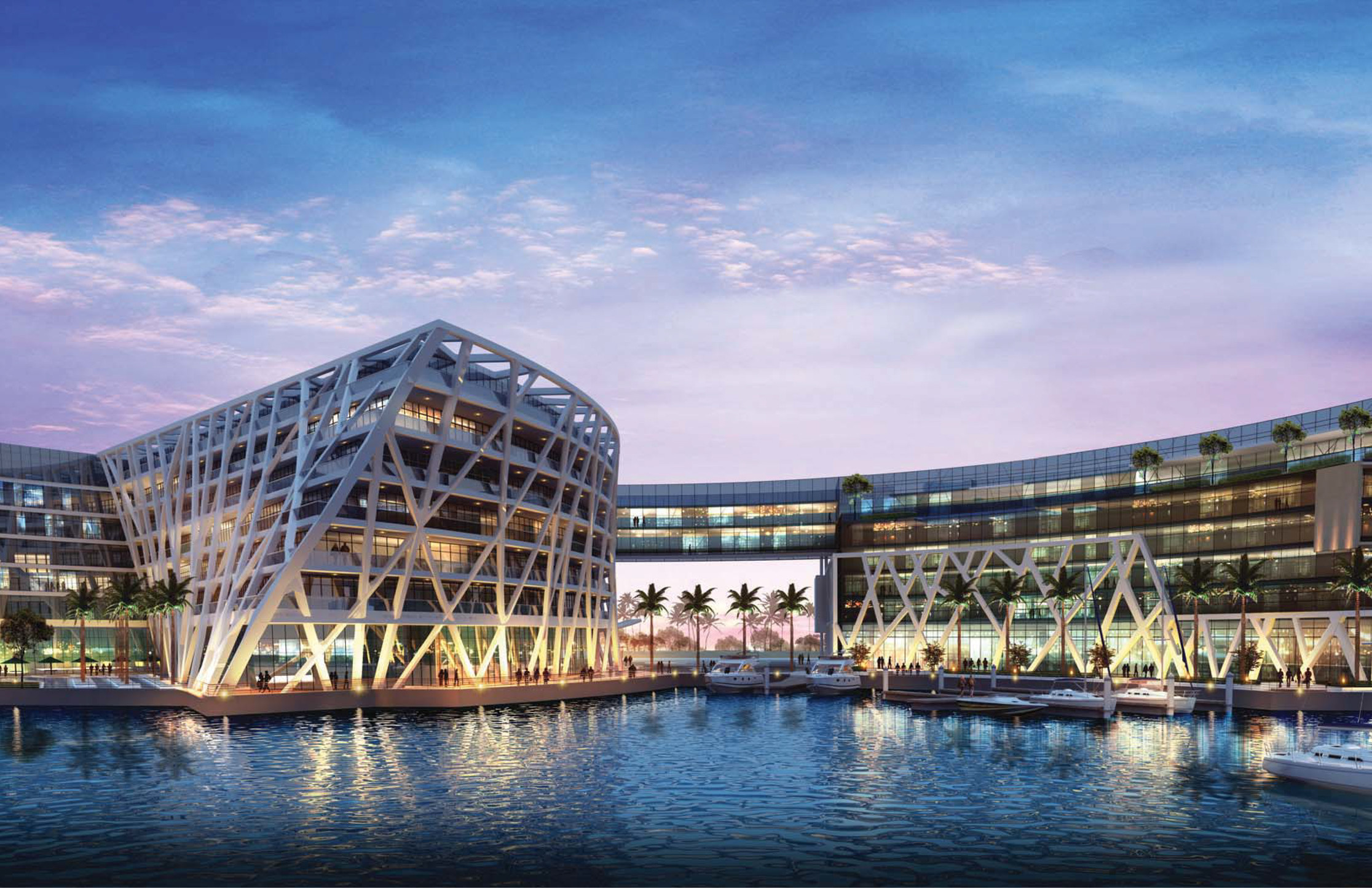 Opening later in the year, the Abu Dhabi Edition will be the brand's first Middle Eastern property.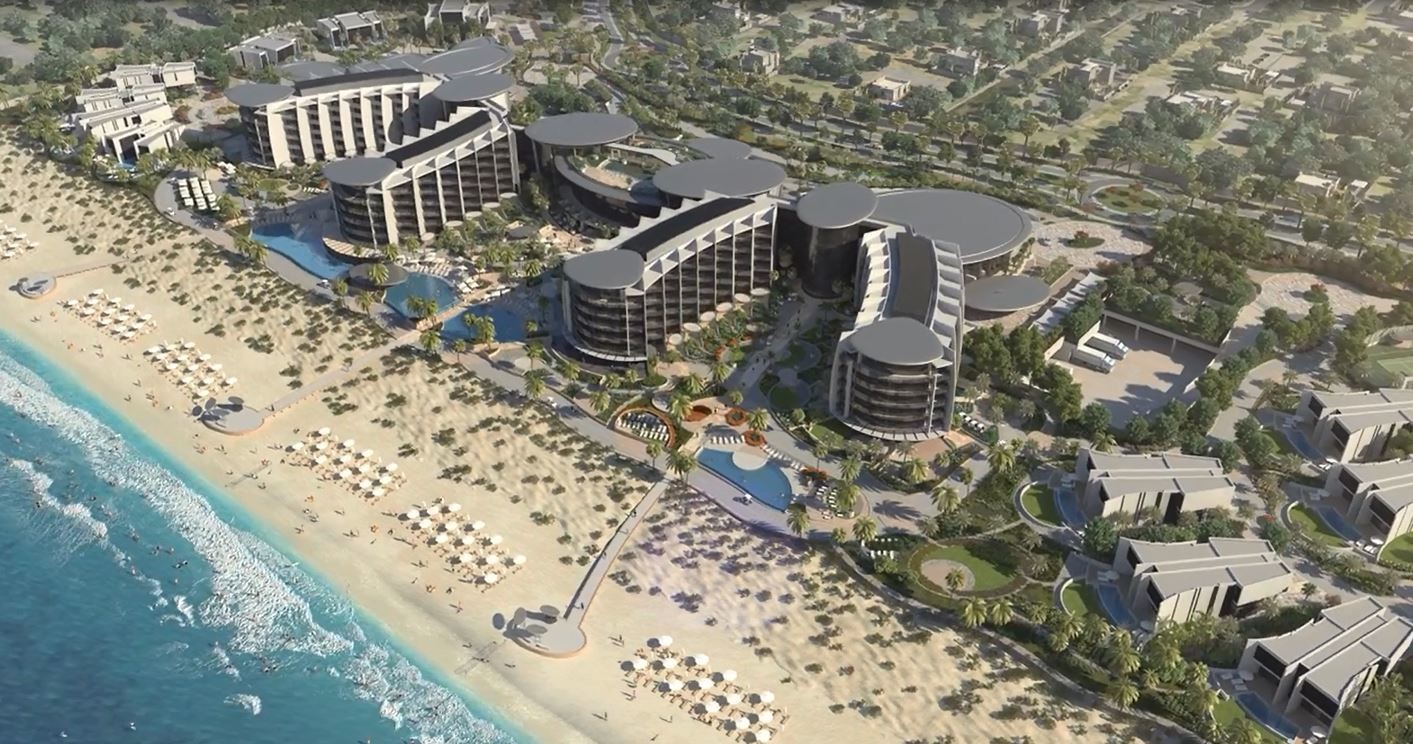 The forthcoming Jumeirah Saadiyat Island Resort embraces its beachfront location with a nautical design and three infinity swimming pools.
Due to open in November, the Jumeirah Saadiyat Island Resort will be the fourth hotel to open on Saadiyat Island, joining The St. Regis Saadiyat Island Resort, Park Hyatt Abu Dhabi Hotel & Villas and the Saadiyat Rotana Resort & Villas. Located just steps away from a beautiful protected beach, the hotel will embrace its surroundings with a nautical design, plenty of outdoor spaces and three infinity swimming pools that merge into the sand dunes. The biggest draw, however, could well be the local wildlife with both dolphins and turtles known to regularly frequent the surrounding shores. Ahead of that lavish opening, Jumeirah will premier the new Al Wathba Desert Resort. Set in the desert 50 kilometres south east of Abu Dhabi, the resort – due to open in September – will offer a holistic experience in a classic Arabian setting. Guests will be able to choose from 90 rooms, 13 villas and, for stripped back luxury, an offsite desert camp.
One of seven new Edition properties opening around the globe in 2018 – bringing the grand total to eleven – the Abu Dhabi Edition will be a Middle Eastern debut from the rapidly-expanding brand. Opening in late 2018 on the waterfront of Al Bateen in Abu Dhabi Marina, the new hotel comes as part of the continuing collaboration between boutique hotel creator Ian Schrager and hospitality heavyweight Marriott International, who together have defined the boutique hotel category. True to the Edition brand, this new Abu Dhabi opening will be completely unique, housing 198 guest rooms, 57 residences, two signature restaurants, a gourmet market, a pool bar and a three-storey nightclub.