Tribù, Jackalope – Luxury reimagined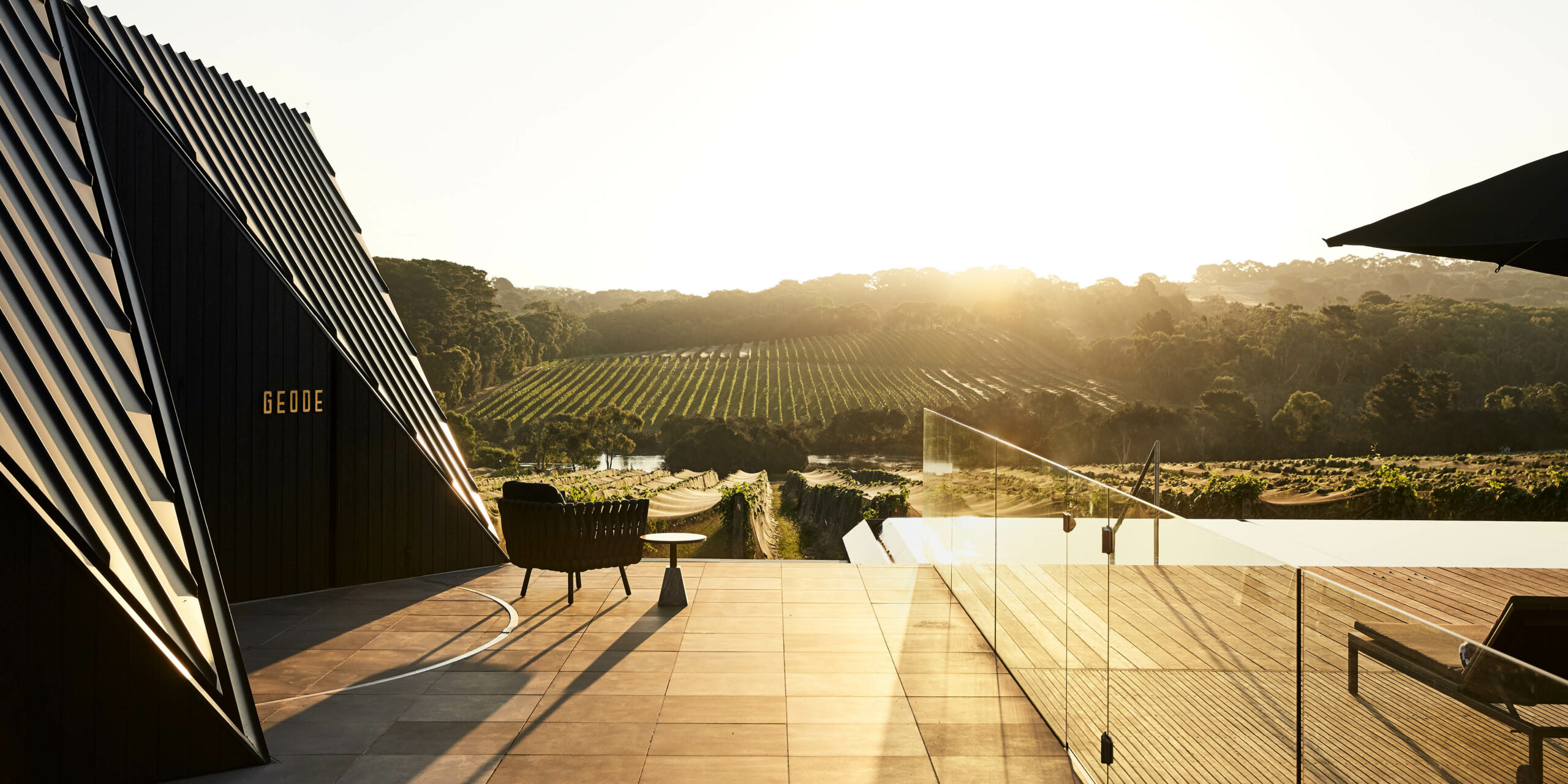 The Tosca outdoor collection is simultaneously warm and inviting, stylish and intriguing.
Tosca lounge chair creates the perfect opportunity to relax and enjoy your wine
In the heart of the world-renowned Mornington Peninsula wine region, just a one-hour drive from Melbourne, Jackalope Hotel opened its doors a few years ago.
Guests arrive at the hotel via a driveway that cuts through the middle of the surrounding vineyards and are greeted by a seven-metre-tall namesake Jackalope sculpted by Melbourne artist, Emily Floyd. The property has been conceived in collaboration with Australia's preeminent creatives. The result is a reimagination of luxury and a new voice in high-end Australian accommodation.
Jackalope's 46 rooms introduce guests to a reverie of relaxation. Floor-to-ceiling windows and private terraces refurbished with outdoor armchairs from Tribù's Illum collection connect guests to the rural surroundings.
The hotel's lounge is decorated with a jewel-like light installation that Fabio Ongarato Design based on fermentation and bubbling in reference to the alcohol-making process. On its terrace, you can sip from a daring cocktail while relaxing in Tribù's Tosca lounge chairs.
Featured Products
Mornington Peninsula, Australia
Photography: Sharyn Cairns
Architect: Studio Carr