The Unexpected Way to Add Style to Your Lobby
It may be surprising to some, but the reality is that hospitality and style go hand in hand. Think about it: To make people feel welcome in a space, they have to feel comfortable.
A space that has been designed with an inviting aesthetic and looks clean and attractive will go a long way toward drawing in new guests and making them repeat customers. However, you don't have to follow a specific school of design or shop exclusively with one furniture supplier to achieve your goal. It can actually be as simple as investing in The Ultimate Dispenser from ALŌ Brands.
ALŌ Brands was launched by a team of tastemakers who were frustrated by the experience of using poorly-manufactured sanitizing solutions from other companies. Knowing there was no need to sacrifice style for safety, they spent years working with engineers around the globe to produce a thoughtfully and tastefully designed dispenser as well as elegant hand sanitizer formulas.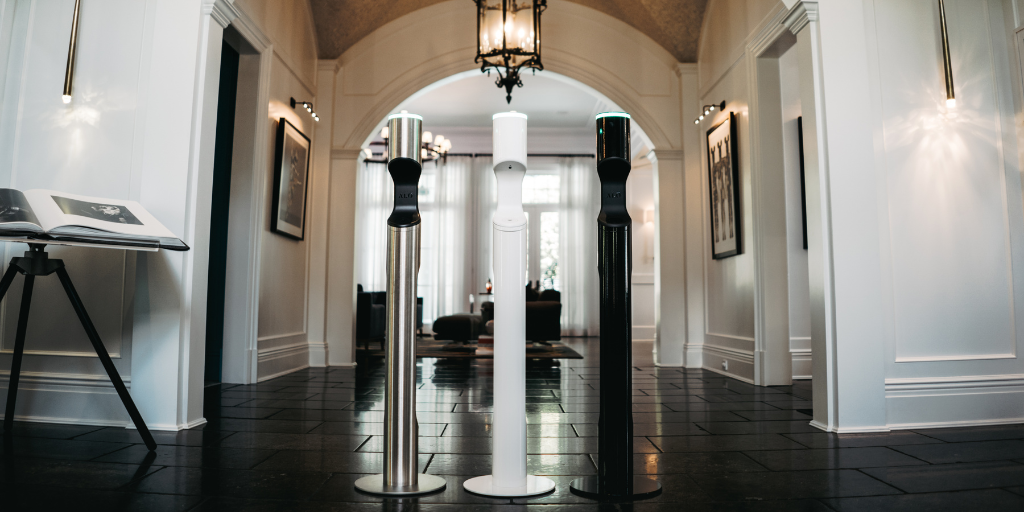 While some sanitizer dispensers come in more garish colors, the Ultimate Dispenser was designed to be chic, suiting any space without detracting from the ambience you've created.
Choose from four classic colorways: Glossy white, glossy black, matte black, and brushed silver.
The Ultimate Dispenser's carbon steel design is durable and sturdy, making it able to withstand high traffic areas without risk of damage or tipping over. It also won't trip your clientele: It's battery powered, meaning there are no unruly or messy wires to get in the way.
It's completely hands-free design uses an infrared sensor, not a button, to dispense the perfect amount of sanitizer (the output of which is completely customizable).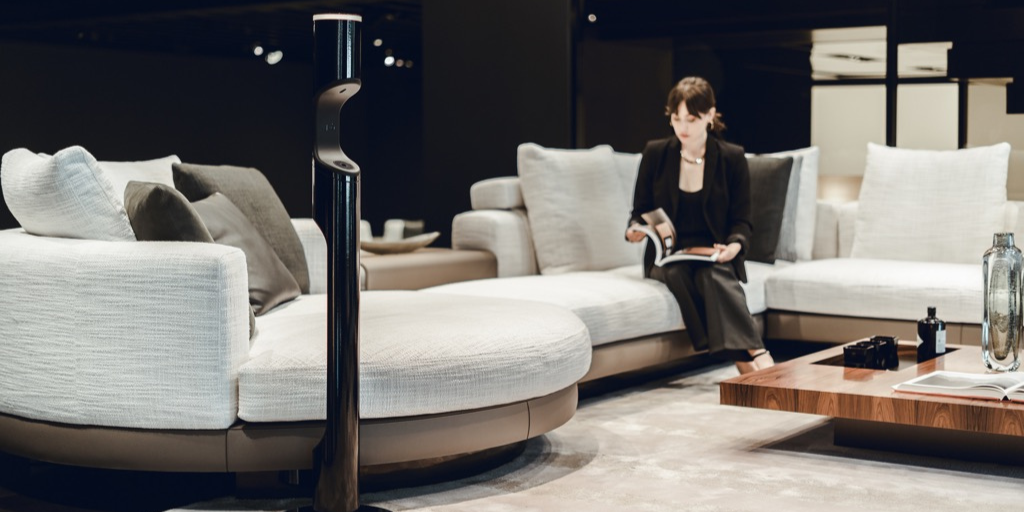 LED lighting on the top of the Ultimate Dispenser flashes with use to let guests know it's working, and they can be changed to any of six shades to better coordinate with your space. That LED will also let you know when the batteries need to be replaced or the device needs a sanitizer refill.
There's no need to mess with sloppy refills or pesky screws and tools to replace the sanitizer in your dispenser. The centerpiece of the Ultimate Dispenser is magnetic and pops out with ease for battery replacement, while the top simply unscrews when it's time to replace the bottle of sanitizer.
To learn more about how you can add style to your space with ALŌ Brands, visit our website today.
ABOUT THE SUPPLIER
ALŌ is elevating the hand sanitizing experience. Introducing ALŌ, the next-Level Hand Sanitizer Dispenser designed exclusively for sophisticated hospitality, corporate offices and all venues with the highest quality standards and attention to detail.