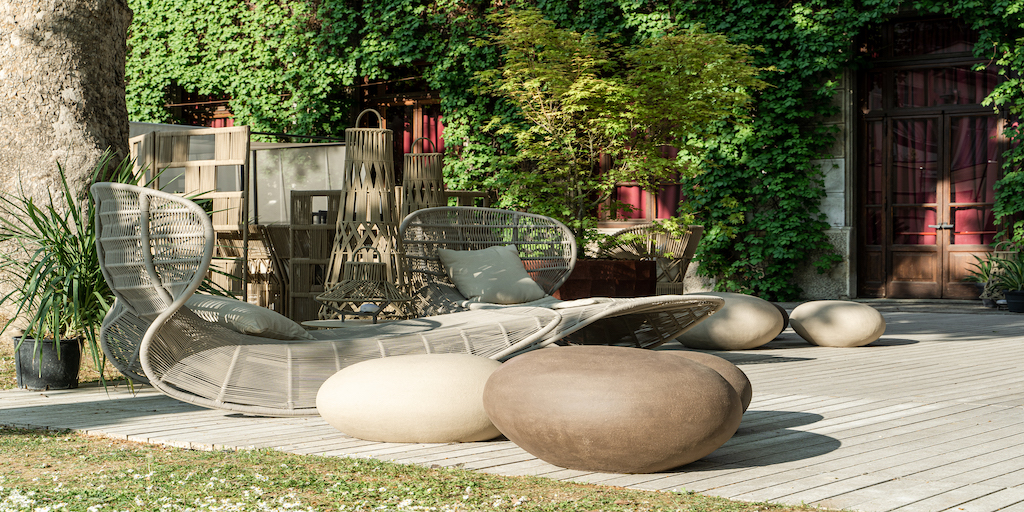 June, 2023 – After its success at the last edition of Milan Design Week 2023, the new Panama Rocking by Talenti, a leading brand in the global outdoor sector, wins you over from the very first glance with its captivating shape and sly air that does not leave you indifferent.
Designed by Ludovica+Roberto Palomba and available in different colours, this new creation was born from the desire to evoke the swaying of palm trees moved by the sea breeze and the smoothness of stones shaped by water. You can call it rocking, cradling or rocking, in English, but this new version of the acclaimed Panama is not just an extension of the range but rather a confirmation of a very intimate vision of the outdoors.
Con un piccolo gesto del piede, si genera infatti un movimento basculante che regala emozione e crea un legame speciale con l'oggetto, un vincolo fisico eterno come la voglia di relax.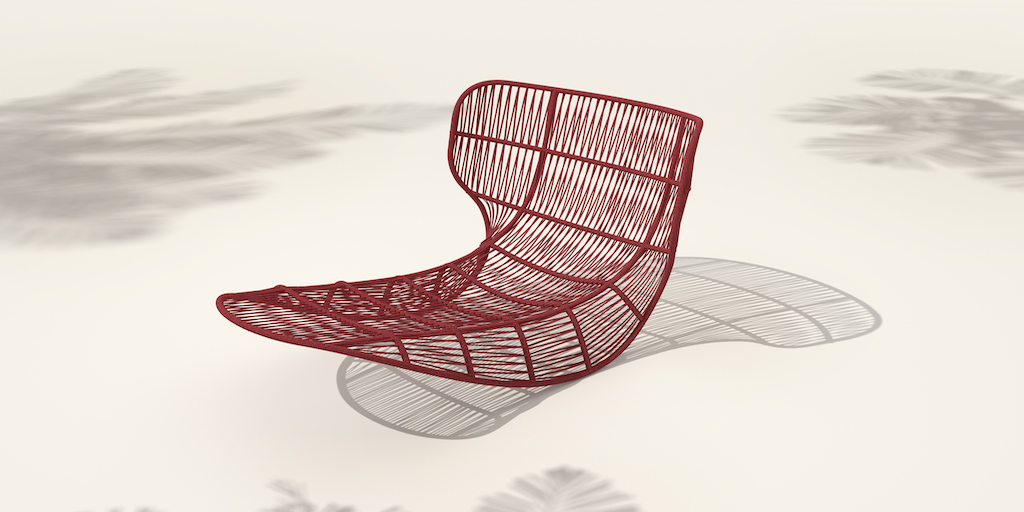 An extended family
Like the rest of the Panama collection, the Rocking is characterised by large shapes whose weaves create seductive shadows and whose organic profile is reminiscent of stones polished by water, adding a strong reference to natural lines to the collection. A family that also consists of seats, lounges, sunbeds, poufs and sofas made by weaving the aibttic rope onto the aluminium structures and creating plays of light and shadow as the sun's rays pass through the weave.