Marriott advances select service Chinese charge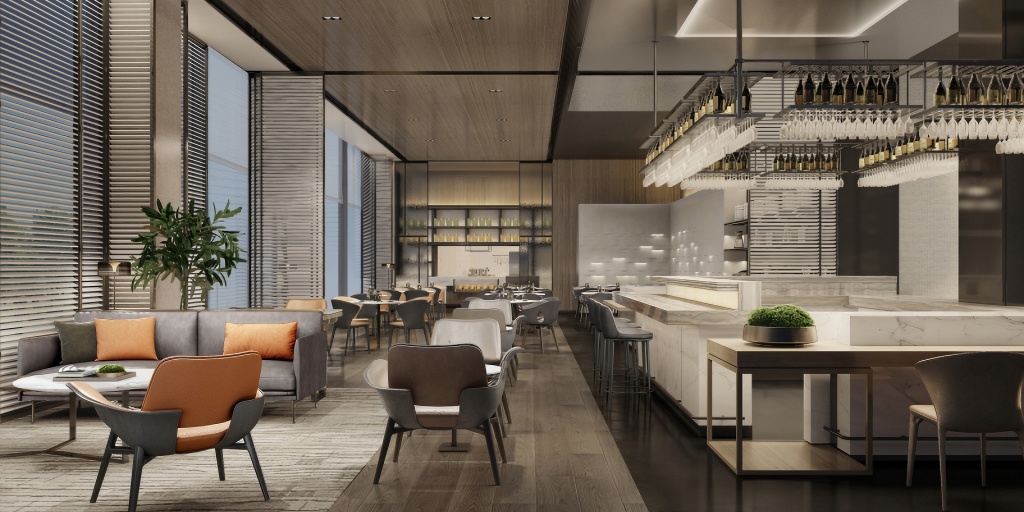 Pictured: rendering of AC Hotels by Marriott Suzhou.
Marriott International is planning to expand its select service portfolio in Greater China with the expected addition of 30 hotels in the segment by the end of 2023.
The additions are fuelled by a reportedly strong demand for Marriott's select service accommodations in emerging destinations and complement an existing portfolio of more than 460 properties in the region.
All tier growth
Marriott's select service portfolio currently includes brands spanning across 67 cities in Greater China, comprising: Moxy Hotels, Fairfield by Marriott, Courtyard by Marriott, Four Points by Sheraton, AC Hotels by Marriott, Aloft Hotels, and Element Hotels.
The expansion of the select service portfolio in the region is designed to elevate consumers' travel choices in China's second-and third-tier cities, such as Foshan and Changchun, while expanding its presence in first-tier cities like Shanghai.
Dual brand plans
The company is also enhancing its strategic positioning in Greater China through dual-brand projects and its franchise-plus model. The dual-brand model can accommodate travellers' growing desires for flexible accommodation.
In 2022, the company signed six dual-brand hotel projects representing 14 hotels, among which three are under the Fairfield by Marriott brand and two under the Four Points by Sheraton brand. With the franchise-plus model, Marriott feels it streamlines hotel openings and initial stage operations and upholds brand quality.
Milestone developments
Upcoming openings across Greater China include the brand debut of AC Hotels by Marriott in the city of Suzhou, AC Hotels by Marriott Suzhou, expected to welcome guests in December 2022. This follows the recent opening of the Fairfield by Marriott brand's 150th hotel in Greater China — Fairfield by Marriott Hangzhou Xihu District. In 2023, 10 Fairfield by Marriott hotels are expected to enter several niche destinations in eastern China, including the county-level cities Kunshan and Zhuji.
The Courtyard by Marriott brand expects to celebrate its 50th hotel milestone in the Chinese market in the middle of 2023, with anticipated property additions in Chongli, the location for skiing events during the 2022 Winter Olympics, as well as in Jiuzhaigou, a nature reserve designated by UNESCO as a World Heritage Site.
Future focus
Four Points by Sheraton expects to accelerate its growth in Greater China with over five planned openings in 2023. These include the 200-room Four Points by Sheraton Yantai Fujinxiang and the 376-key Four Points By Sheraton Xiamen, Wuyuan Bay.
The future-focused brand for music enthusiasts and tech-savvy travellers, Aloft Hotels, is set to expand its footprint in 2023 with two hotel openings in Beijing and Yantai. The brand will deliver a 'different by design' experience to bring people together through a lively social scene and innovative music programming. In addition, the nature-influenced resort, Element Hotels Guangzhou Baiyun, is planned to open in 2023.
Half selection
Marriott's chief development officer, Greater China, Gavin Yu, said: "Representing over 50% of Marriott International hotels expected to open in Greater China across 2022 and 2023, our select-service brand portfolio is a growth engine for the company as we continue to expand.
"With a well-defined 'brand + destination' development strategy, we see great growth potential in providing approachable and moderately priced choices across emerging destinations. We plan to continue to work with our owners and franchisees to enhance our select-service brands portfolio through new-builds and conversions in destinations where our guests aspire to travel."
With recent deals in Spain and the UK, these additions take voco hotels total number of opened and signed European properties to 37, up from 28 at the end of 2022, marking more than a 25% increase in 10 months. English duo Two of the line's upcoming additions are in...
Four new properties will arrive in key destinations including Mexico City, Los Cabos and Cancun. Sustained demand The new properties are expected to start opening in 2024 and will include two Grand Hyatt hotels, a new select-service offering near Cancun International...
The latest total includes 242 properties with roughly 40,300 rooms approved for development, but not yet subject to signed contracts. Quarter on quarter, the overall amount grew by 4% in terms of hotels and 2% for keys, from Q2's 3,100 sites and 547,000 rooms....
As Hyatt continues to build net rooms growth globally, it believes this strategic and intentional growth in Canada reflects its focus on listening and developing in destinations that matter most to guests and owners. Canadian targets With nearly 20 hotels currently...