Lotte Hotel Seoul opened a new luxury lounge called 'La Cime' on the 34th floor of the Executive Tower on October 1st.
La Cime, which means 'top, peak' in French, is a top-class lounge for guests staying in Executive Tower Premier rooms or higher. With the opening of La Cime, Lotte Hotel Seoul will operate a total of three lounges with different concepts and targets, including 'Le Salon' on the 16th floor of the Executive Tower and 'Club Lounge' on the 31st floor of the Main Tower.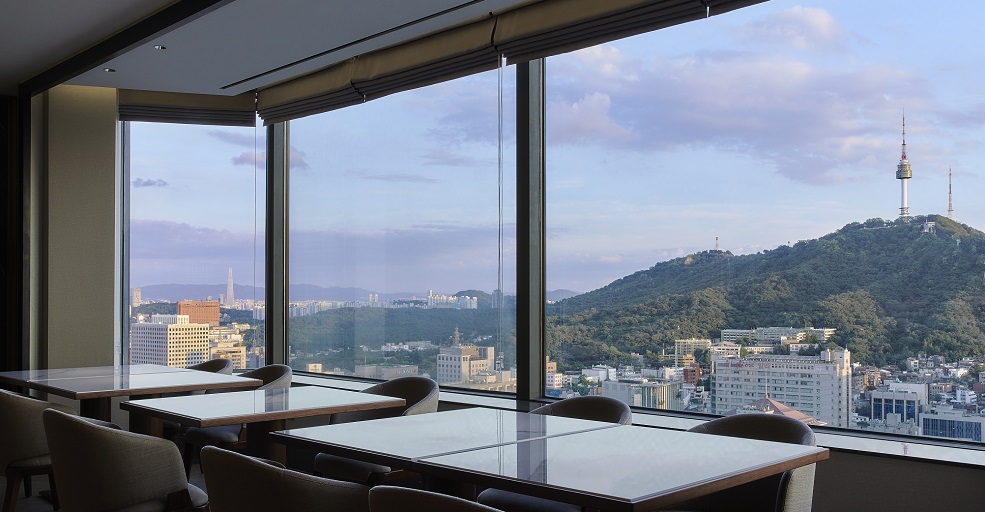 The highlight feature of La Cime is that it aptly captures the unique heritage of Lotte Hotel Seoul, which has been accumulated over 40 years, into its space design and services. Located on the top floor, this establishment offers a spectacular skyline view of downtown Seoul at a glance and the experience of more refined service in a more private space than the existing lounge.
The lounge operating hours are from 6:30 a.m. to 10 p.m. Depending on the time of day, guests can enjoy a breakfast buffet, afternoon tea time with barista-made coffee or tea and a dessert tray, as well as happy hour specials, where they can enjoy welcome cocktails, special menus, and premium champagne carefully selected by a sommelier.
During happy hour from 6 to 8 p.m. every evening, a buffet menu perfect for pairing with a variety of wines is showcased, in addition to a mixologist bar, live food station, and barbecue carving service. Signature cocktails from Lotte Hotel Seoul Peninsula Lounge & Bar and Mugunghwa Korean restaurant are provided as welcome cocktails, and our premium whiskey brand lineup, including Ballantine's, has been upgraded for accentuated exclusivity.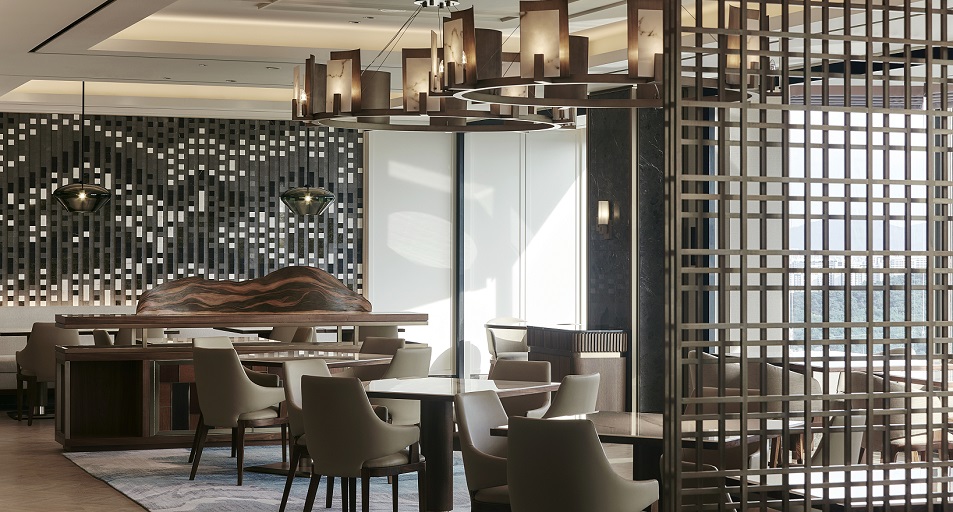 To commemorate La Cime's opening, Lotte Hotels & Resorts will exhibit artist Byung-hyun Chon's 'Blossom' work in the Executive Tower lobby until October 22, so that guests can encounter a work of art with flowers blooming brilliantly in a white moon jar reminiscent of Joseon white porcelain. In January of this year, Lotte Hotel Seoul opened 'The L.Collection', a space introducing the works of local blue-chip artists, on the first floor of the Executive Tower.