Hilton Garden Inn reserves third of pipeline for China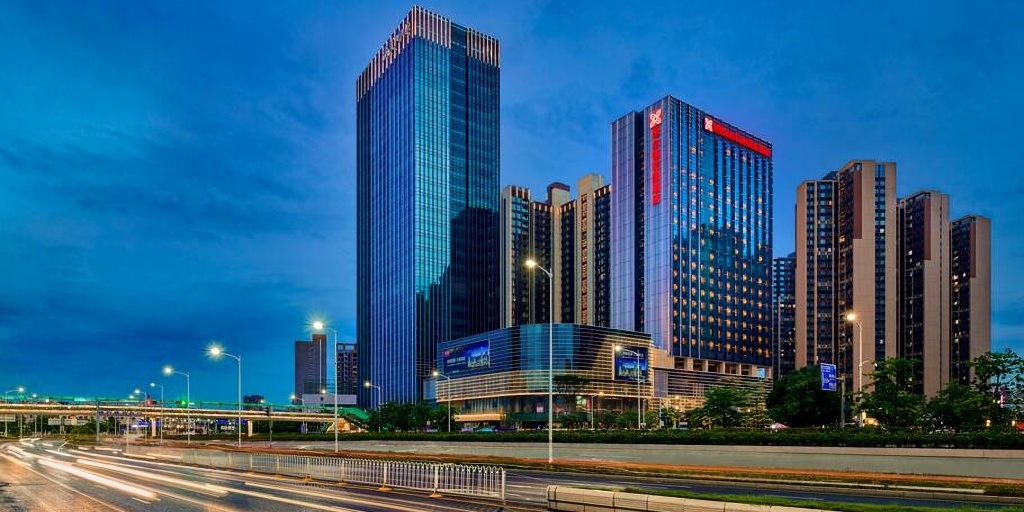 Imagery © 2022 Hilton. Pictured: Hilton Garden Inn Shenzhen Guangming.
Hilton Worldwide upscale brand Hilton Garden Inn has allotted nearly one in three of its 98 future openings to the Greater China area.
The marque is poised to triple its portfolio globally in the coming years to an expanded network of 135 properties.
Top tier focus
Hilton Garden Inn's development strategy in Greater China is focused on top-tier cities, as well as emerging destinations located along high-speed railway lines.
The opening of Hilton Garden Inn Shenzhen Guangming in August marked Hilton's 450th hotel in Greater China and Mongolia, underscoring the brand's contribution to Hilton's growth strategy in this key market.
This year, the brand made its debut in multiple new destinations, with signings in emerging destinations across Greater China, including Xiamen, Xi'an, Zhoukou and Zhengzhou.
Coming up
Future developments are taking shape in key transportation hubs and popular tourist destinations. Upcoming projects include the imminently opening Hilton Garden Inn Shenzhen Guangming Science City, marking the brand's seventh hotel in the key market of Shenzhen, located in an iconic building in the city's up-and-coming Guangming District.
Hilton Garden Inn Zhuhai Jinan University will offer convenient access to Zhuhai, being a 15-minute drive away from the transportation hubs of Zhuhai Railway Station, Intercity Rail Mingzhou Station, and Gongbei Port. Another educationally-influenced development, Hilton Garden Inn Hangzhou Xixi Zijingang, will open next to Zhejiang University's Zijingang Campus in 2023, and feature scenic views of its surroundings in one of the Yangtze River Delta's core cities.
While another imminent launch, Hilton Garden Inn Chengdu Kuanzhai Alley, will provide international amenities for visitors to Chengdu, a popular tourist destination in China and a core city in the Chengdu-Chongqing Economic Circle.
Tailored offering
Jerry Huang, president, development, Greater China and Mongolia, Hilton, said: "In 2014, the brand made its market debut in Shenzhen, and to date has opened 38 hotels across Greater China. Empowering Hilton's expansion ambitions across the region, Hilton Garden Inn offers owners flexibility with franchised and managed hotel agreement options. Its rapid growth is testament to an owner-friendly operating model that delivers robust performance and long-term investment returns."
Jenny Milos, vice president, focused service and all suites brand management, APAC, Hilton, added: "When it comes to their choice of hotel, Chinese travellers today have more exacting demands for quality, design, comfort, and value. With Hilton Garden Inn, we have been meticulous in anticipating and exceeding these travel needs. To cater to domestic customer preferences, we tailored our offering for the Greater China market to feature unique sound-proof rooms and double-layer curtains for a quiet and restful environment, as well as multifunctional furniture to maximise use of the guestroom space. A bright and airy atmosphere throughout enables guests to fully enjoy a positive and comfortable stay at our hotels."
As Hyatt continues to build net rooms growth globally, it believes this strategic and intentional growth in Canada reflects its focus on listening and developing in destinations that matter most to guests and owners. Canadian targets With nearly 20 hotels currently...
Two sites will open next year, another four will follow from 2025 and a further duo are due to complete in 2027. Immediate openings In early 2024, the first upcoming Alula hotel openings will comprise Dar Tantora and Hegra Boutique Hotel. Dar Tantora is an upscale...
Our database contains records of 30 high end hotel projects underway, representing a collective 6,714 keys. Helsinki hotspot Capital city Helsinki is far and away the country's hotel development hub, with at least 18 premium projects on the slate - that's 60% of this...
The group's latest regional signings are for hotels across the Philippines, Sri Lanka, Thailand and Vietnam. Boosted brands RHG will expand its upper upscale Radisson Red brand in Danang, Vietnam; Phuket, Thailand; and Cebu City in the Philippines, featuring stylish...