Dutch brand creates parent company to prepare for growth
Dutch boutique hotel firm Eden Hotels has revealed capital investment plans and created a new parent corporate company, Zien Group.
The new group will be the home of the hotel chain and all future brands and businesses.
Opportunities and refurbishments
Current Eden Hotels CEO, Billy Skelli-Cohen, will lead Zien Group, which will be based in Amsterdam with offices in London.
He set out plans for Zien's first two businesses, including a commitment of over £40 million of capital investment into the existing portfolio of hotels alongside significant capital to grow the business. Zien will prioritise a refinement of the Eden brand with refurbishments of some properties; as well as create a new brand of individual hotels, initially by re-imagining some of its own assets.
Zien Group is looking to expand both Eden Hotels and the new brands beyond the Netherlands, and is actively looking at new opportunities in Europe and the UK.
Unlocking potential
Private equity firm KSL Capital Partners acquired a majority stake in Eden Hotels in December 2021. Eden Hotels was created by the Dijkstra family 75 years ago and currently has a portfolio of 14 hotels across the Netherlands. Skelli-Cohen was appointed as CEO of Eden Hotels in May 2022, with a mandate to build a robust platform for growth and development.
Skelli-Cohen explained: "The support and investment from KSL and the Dijkstra family allow us to unlock potential by elevating the hotels in our portfolio and enabling our plans to grow across Europe and the UK. This marks the start of a transformational moment for our group and our team – it's incredibly exciting and I am thrilled to be part of it."
CapitaLand Investment's The Ascott Limited has unveiled a brand refresh for Somerset Serviced Residences. The updated concept features new experiences anchored in sustainable travel for multigenerational families. Middle Eastern updates As the second largest brand...
Sonesta International Hotels Corporation has made the Royal Sonesta brand available for franchising in the US. Royal Sonesta is a collection of hotels that now provides franchisees an upper-upscale option for city and leisure destinations. High end advance Sonesta...
Pictured: rendering of Casa Baglioni. Mexican luxury hotel company Palace Resorts has acquired a majority 75% stake in Cogeta Spa, the holding company of Italian counterpart, Baglioni Hotels & Resorts. The deal is part of a strategic financial partnership between...
Photo by David Bayliss on Unsplash. A new hotel operator, Legendary Hotels and Resorts, will be entering the Icelandic hospitality market over the next two years, with ambitious plans to construct, purchase or rebrand a portfolio of 12 hotels. The first hotel has...
ABOUT THE CHAIN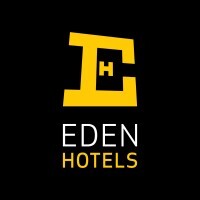 Eden Hotels underlines the unique, individual character of each hotel that belongs to the group, with an identity that fits both the local surroundings and the hotel manager.